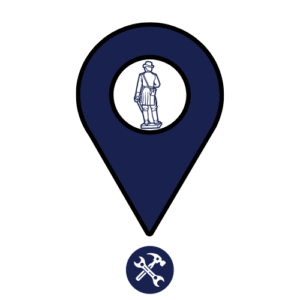 For nearly four centuries African-Americans have fostered resistance in the form of education, art, music, culture, philosophy and social justice. It is in our celebration and remembrance of these racial and social justice accomplishments that has solidified Black History Month as one of the pillars of the Black community's fight against inequality in the U.S.
Mothers of Gynecology Monument by Michelle Browder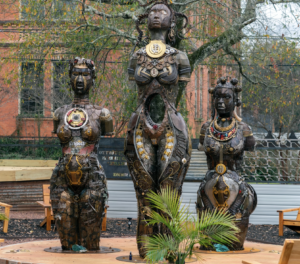 Located at 515 Sayre Street in Montgomery, Alabama, the Mothers of Gynecology monument depicts three of the eleven Black women Sims experimented on: Anarcha, Lucy, and Betsey— standing at 15 feet tall and only a few blocks away from a statue of James Marion Sims, the "Father of Gynecology". Sims was often noted as being the Father of modern gynecology because of modern techniques and tools he created based on his infamous inhumane experimental surgeries he would perform exclusively on African American women in the 1840s. What renders Michelle's monument as disruptive, and especially resistant to the status quo is how it's actively changing the narrative that the Sims statue previously existed in. In the case of the Montgomery community in Alabama and the descendants of Sims victims, removal of his monument was not an option. In 2017, Alabama established a law called the 'The Alabama Preservation Act', which essentially prevents all monument removal of any statue or that's been standing for 40 years or more in the state. Contrary to New York's decision to remove their own James Marion Sims statue in 2018, and the national steam of removing controversial monuments, relocating them, or even repurposing them were no longer options. It wouldn't be until 2021 that Michelle Browder took on the feat of recontextualization. 
It is with discarded items, scraps of metal, and medical devices invented from Sims experiments that Michelle Browder created the Mothers of Gynecology Monument. It is the first phase of her 'More Up Campus' initiative to spread a more accurate telling of Montgomery history. 
2. Henrietta Lacks Statue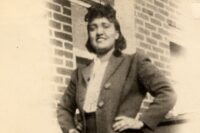 Ordered to be built in her hometown of Roanoke, Virginia, Henrietta Lacks will be standing where the Confederate general Robert E. Lee once was before being toppled in 2020 as a result of protest against police brutality. The preliminary sketch for her statue depicts her powerfully posed in a standing position with her arms crossed, smiling and looking on forward.
Henrietta Lacks legacy became well known when it was discovered that her cells— illegally taken from her without informed consent—  wouldn't die, but rather increase exponentially every 24 hours. Nicknamed "HeLa cells", short for her name, her cells were essentially immortal, and became central in many modern vaccines. In 2018 it was the foundation for over 74,000 medical studies, and has likely again gone up considerably since the appearance of COVID in 2020. In addition to the lack of informed consent on John Hopkins, Thermo Fisher Scientific and other Biotechnology companies had profited from their reproduction of her cells, essentially making billions (their website states approximately $35 Billion in annual revenue) on Henrietta Lacks genetic material without paying any restitution towards her descendants. Erecting a statue for her, is a step in the continuation of Black resistance in science and the medical field. 
Statue of Mary McLeod Bethune in the U.S. Capitol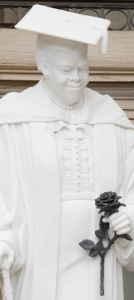 Mary McLeod Bethune is a renowned civil rights pioneer, educator and activist. She is most famous spearheading a community project known as the Daytona Literary and Industrial Training Institute for Negro Girls, which opened up on October 3, 1904— with only $1.50. She dedicated herself to educating young black children, and within two years she went from having five students to 250. She is also credited with her founding of the Mary McLeod Hospital and Training School for Nurses, and the National Council of Negro Women in 1935. 
By 1936 she was appointed to the National Youth Administration by President Franklin Roosevelt himself, and in three years time she was the Director of the Administrations Negro Affairs. In 1945, she was the only woman of color present at the founding of the United Nations in California.
Mary McLeod Bethune was a trailblazer for every intersectional community apart of her identity, and advocated for all people of color to work together in the fight against racial injustices not just within the U.S. but the world. . Her 11 foot statue was unveiled in July of 2022, and stands in the U.S. Capitol's Statuary Hall, and is the only African American honored there. 
"Now that the barriers are crumbling everywhere, the Negro in America must be ever vigilant lest his forces be marshalled behind wrong causes and undemocratic movements. He must not lend his support to any group that seeks to subvert democracy. That is why we must select leaders who are wise, courageous, and of great moral stature and ability. We have great leaders among us today: Ralph Bunche, Channing Tobias, Mordecai Johnson, Walter White, and Mary Church Terrell. [The latter now deceased]. We have had other great men and women in the past: Frederick Douglass, Booker T. Washington, Harriet Tubman, and Sojourner Truth. We must produce more qualified people like them, who will work not for themselves, but for others."– Mary McLeod Bethune 
Bibliography
Bethune, M. M. L. (n.d.). Dr. Bethune's Last Will & Testament. Dr. Bethune's last will & testament. Retrieved January 23, 2023, from https://www.cookman.edu/history/last-will-testament.html 
Browder, M. (n.d.). Anarcha Lucy betsey monument: Montgomery: More up campus. Anarcha Lucy Betsey. Retrieved January 23, 2023, from https://www.anarchalucybetsey.org/ 
Khan, F. A. (2011, July). The Immortal Life of Henrietta Lacks. The Journal of IMA. Retrieved January 23, 2023, from https://www.ncbi.nlm.nih.gov/pmc/articles/PMC3516052/ 
Kunzelman, M. (2021, October 4). Henrietta Lacks Estate Sues Company using her 'stolen' cells. AP NEWS. Retrieved January 23, 2023, from https://apnews.com/article/business-thermo-fisher-scientific-inc-lawsuits-race-and-ethnicity-health-1b7942bb535b3656195d2347c9e676be 
Pillion, D. (2021, September 27). Monument to 'mothers of gynecology' unveiled in Montgomery. al. Retrieved January 23, 2023, from https://www.al.com/news/2021/09/monument-to-mothers-of-gynecology-unveiled-in-montgomery.html