About Us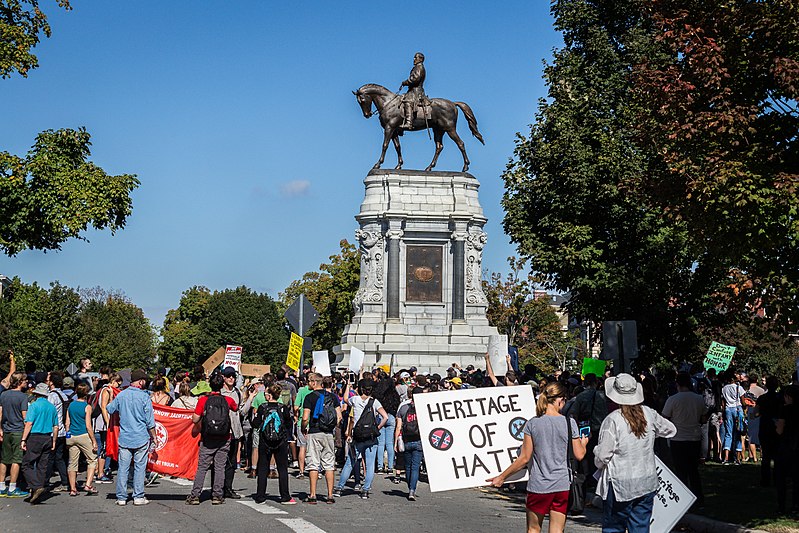 Address: 1701 Pennsylvania Avenue NW Suite 200, Washington, DC 20006
Phone Number: (202)463-1291
Email: monumentstoolkit -at- usicomos.org
What is the Monument Relocation, Removal, and Reinterpretation Toolkit?
In 2021, The Andrew Mellon Foundation awarded World Heritage USA with a $1 Million grant to establish the Monuments Toolkit Program.This Toolkit is aimed examining case studies of instances where organizations and governments address monuments of oppression within the United States and its territories. In due time, we will also have an interactive map that individuals can use to document controversial monuments and the actions being taken to address them. As our database of monuments and actions grows, the map will employ an algorithm to share similar monuments from our case studies in order to assist users.
What is World Heritage USA?
World Heritage USA is the oldest and one of the largest of the 110 National Committees of ICOMOS, and the US division has played a critical role in the conservation and protection of cultural heritage sites across the world for over half a century. It was established in 1972 when ICOMOS was named by the UNESCO World Heritage Convention as one of the three
formal advisory bodies to the World Heritage Committee. As the professional and scientific adviser to the committee on all aspects of the cultural heritage, ICOMOS is responsible for the evaluation of all nominations of cultural properties made to the World Heritage List with the criteria laid down by the World Heritage Committee.
Monument: A statue, structure (excluding occupiable buildings,) or plaque created to commemorate a person or event.
Monuments of Oppression: Any monument constructed to purposefully perpetuate fear, inaccurate tellings of history, racism, xenophobia, and any monuments that communities have determined to be oppressive or harmful to their communities.
Removal: The act or process of extracting the monument from its original location. The monument exists in its original form, however, not accessible to the general public (i.e. off storage, non-public archives)
Relocation: The act of placing the monument in an alternate setting. The alternate setting is not the original location. The monument retains its original meaning and the general public has access to the monument. For example, a monument is placed on private property, away from its original location on public land.
Reinterpretation/Recontextualization: The act of transforming the significance of the monument. The original monument may or may not be located in its original location. Examples include adding interpretive materials that provide additional insight to the monument
Repurposing: The physical act of transforming the basic materials of the monument into another object. For example, salvaging metal from a statue to create an entirely different statue.
Co-location: The act of adding additional monuments to temper the meaning and significance of the original monument.
Destruction: The act of physically demolishing the monument with no intention to reuse the materials or display the remnants in any setting.
Status Quo: The act of inaction. Allowing the monument to exist without any type of intervention.