and
U.S. World Heritage Site Managers' Forum: "Leveraging World Heritage to Protect and Promote World Heritage"
took place 20-21 October 2022
Symposium Keynote Speakers
20 October: William K. Reilly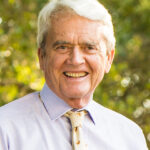 William K. Reilly has enjoyed careers in public service, non-governmental organizations, and private sector finance. He has served four U.S. Presidents: Presidents Nixon, George H.W. Bush, Clinton and Obama. As a senior staff member at the Council on Environmental Quality (CEQ), Reilly worked very closely with CEQ chair Russell Train on his remarks and on the Council's reports. Train helped advance the World Heritage Trust concept, secured President Nixon's support in the 1971 annual report, and led the U.S. delegation to the 1972 United Nations' Stockholm Conference on the Environment, which endorsed the World Heritage Trust.
21 October: Charles "Chuck" Sams III, Director, National Park Service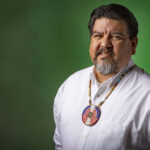 A former longtime administrator of the Confederated Tribes of the Umatilla Indian Reservation in Oregon, Sams, is the first Native American to lead the National Park Service and the 19th permanent director in the park service's 105-year history. Sams has worked in state and tribal government jobs and in the nonprofit natural resource and conservation management field for more than 25 years. He's also a former adjunct professor at Georgetown University and Whitman College.
Please Subscribe to our Newsletter and Follow us on Social Media for Updates