Join US/ICOMOS at PastForward, the annual conference of the National Trust for Historic Preservation!
Date: November 6, 2015
Time: 07:30am – 08:45am
Location: Omni Shoreham Hotel, Washington, DC
Preservation work around the globe presents U.S. practitioners with a world of heritage solutions. Get the latest on international heritage happenings and plans for US/ICOMOS's 50th anniversary at this annual breakfast. Also on the agenda is an update on exciting developments with the UNESCO World Heritage program! This will also serve as the Annual General Membership Meeting of US/ICOMOS and will include the election of Officers and Trustees.


Get the latest information on plans to update the US World Heritage Tentative List for the first time since 2008: including a report from Steve Morris and members of the US/ICOMOS US Tentative List Expert Consultation team. [Image: Steve Morris, Chief, NPS Office of International Affairs]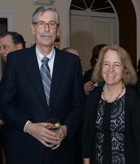 An eyewitness report on the successful inscription of the San Antonio Missions at the 39th meeting of the World Heritage Committee in Bonn, Germany from Susan Snow, who helped write the nomination and served in the official US delegation. [Image: Susan Snow, World Heritage Coordinator/Archeologist, San Antonio Missions National Historical Park]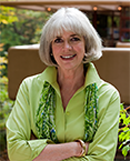 Lynda Waggoner, a leading light in the 2016 World Heritage nomination of 10 Key Works of Modern Architecture by Frank Lloyd Wright will preview the case the US will be making when the nomination goes before the world in Istanbul next year. [Image: Lynda Waggoner, Director, Fallingwater and Vice President, Western Pennsylvania Conservancy]