Each year, organizations in the United States and all over the world host interns participating in the US/ICOMOS International Exchange Program (IEP). This commitment to historic preservation, international cooperation and the future brings big rewards to both intern and host.
The World Heritage Office of the city of San Antonio, Texas, served as an IEP host for the first time in 2019 and will host another intern again this summer in 2020. To get to know the World Heritage Office, San Antonio, we reached out to Executive Director Colleen Swain, who has led the Office since its inception in 2016.
What would you like our members to know about the San Antonio World Heritage Office and its many initiatives?
In 2015, San Antonio's five Spanish colonial missions – Missions San José, San Juan, Concepción, Espada, and the world-renowned Alamo – were declared by the United Nations Educational, Scientific and Cultural Organization (UNESCO) as a World Heritage Site. The Missions currently represent the only World Heritage Site in Texas, and one of 24 in the U.S. The UNESCO World Heritage designation is a catalyst for socio-economic change, with increased visitation and tourist spending.
To prepare for this increased activity and to maximize the benefits of the designation, the City of San Antonio created the World Heritage Office in 2016. This collaborative work plan, created with various partners, stakeholders, and community members, focuses on the following areas: management and oversight, infrastructure, wayfinding, transportation, beautification, economic development, land use, and marketing and outreach. The office promotes the San Antonio Missions, works to maximize the economic impact of the World Heritage designation and enhances the experience for visitors and residents through the implementation of this World Heritage Work Plan and related projects within the World Heritage Buffer Zone.
In 2017, San Antonio also joined the UNESCO Creative Cities Network (UCCN) as a Creative City of Gastronomy. The UCCN was initiated in 2004 and aims to strengthen cooperation with and among cities that have recognized creativity as a strategic factor of sustainable development as regards economic, social, cultural, and environmental aspects. The network focuses on seven fields of creativity: Crafts and Folk Arts, Media Arts, Film, Design, Gastronomy, Literature, and Music. Currently, there are 246 cities across the world in this network, with nine of them in the U.S. San Antonio is one of only two U.S. cities and, as of this year, one of 36 cities worldwide in the gastronomy category. The World Heritage Office oversees the Creative City of Gastronomy designation for the City of San Antonio, and developed a strategic plan to strengthen and promote San Antonio's culinary legacy as a confluence of cultures.
We also manage and program two historic cultural facilities, the Spanish Governor's Palace and Mission Marquee Plaza. As a way to continuously engage the community with cultural and educational programming, the World Heritage Office plans and produces events throughout the year at these facilities and more that also promote both UNESCO designations.
What has been most rewarding to your organization about hosting an IEP intern? 
One of the most rewarding outcomes from hosting an IEP participant is the opportunity for our staff and local partners to establish a lifelong relationship with professionals in cultural heritage management. These emerging professionals provide an opportunity for an ongoing exchange of information and best practices worldwide. Additionally, we are happy they also serve as ambassadors for San Antonio, by sharing their experience and the work that we all do regarding advancing our communities through a balanced approach, leveraging our tangible and intangible cultural heritage assets.
What do you hope your future interns will take home to their countries after completing their IEP with you? 
Our goal is to provide the best experience for all IEP participants who come to the World Heritage Office. After completing their time with us, participants should have a comprehensive understanding regarding our extensive community engagement model. There are approximately 16 active groups throughout the World Heritage area, which include neighborhood associations, parish/friends groups, and other local partners. We work closely with each group to ensure that residents, visitors, and businesses are aware and informed on projects, activities, and events throughout the World Heritage area. Each year our office presents an update on key projects to residents at an annual open house. Along with various City departments and partners, the open house is designed to gather input on other initiatives or concerns in the World Heritage area, such as public art, infrastructure, code enforcement, river management, and transportation. Lastly, our office hosts various community input meetings throughout the year for residents to provide feedback on projects ranging from sidewalks and streets that connect to the historic San Antonio River Walk, to "Windows to Our Heritage" – a unique public art installation of mosaic patterns and vignettes that highlight local residents, key community events, lost cultural assets, plants, and wildlife.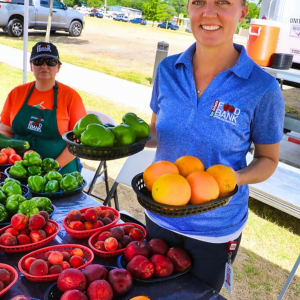 What do you have planned for this summer's intern? 
The 2020 US/ICOMOS intern will get the unique opportunity to work on a project focused on the culinary influence on cultural heritage and sustainability in San Antonio – a project that encompasses the city's two UNESCO designations.
The World Heritage Office is working to develop informational material on heritage food ingredients to include regional and historical origin, use, preparation techniques and recipes as part of the department's World Heritage and UNESCO Creative City of Gastronomy education and outreach initiatives. The selected participant will assist with collecting data, research, and history about food ingredients (plant and animal) and culinary practices that have shaped the city's culinary heritage. This project seeks to uncover how these food ingredients became everyday staples, what we in the present day can learn from these practices of sustainability, and why these ingredients have evolved to become icons and symbols of culinary and cultural heritage in this region. The San Antonio Missions National Historical Park and the San Antonio Food Bank have an agreement to farm 40 acres of the traditional farmland (with five acres used as demonstration gardens) planted with traditional crops and utilizing the acequia. The participant in this project will have access to historical documents and to local chefs.
With the information gathered, the World Heritage Office will include a module on San Antonio's gastronomy for the World Heritage Ambassador Training Program, which provides San Antonio area Certified Tourism Ambassadors with education about the World Heritage area in and around the San Antonio Missions. This information will also be used as part of the City of San Antonio's proposed sustainable restaurant certification and food trails. In addition, the participant will be involved in the office's continuing efforts to support the UNESCO 2030 Sustainable Development Goals (SDGs) and implementation of the World Heritage and UNESCO Creative City of Gastronomy work plans, which includes coordination and interaction with several collaborative partners: National Park Service, San Antonio Food Bank, the Archdiocese of San Antonio, San Antonio River Authority, other City departments, and extensive community outreach and participation.
Through their work on this project, the selected participant will get a unique opportunity to participate in community engagement activities, such as events at cultural and historic facilities including the San Antonio Missions, the Spanish Governor's Palace, and Mission Marquee Plaza. The selected participant will also get to participate in special tours led by knowledgeable professionals on various subjects at facilities, the San Antonio River, and cultural community assets, as well as opportunities to engage with area residents and other stakeholders.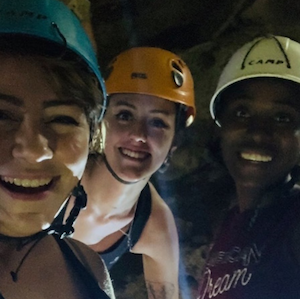 Please include anything else that you think would be valuable for our readers to know but that we didn't ask!
It is important to emphasize that San Antonio is unique for having two designations by UNESCO: World Heritage Site for the San Antonio Missions and as a Creative City of Gastronomy. IEP participants have the opportunity to attend various meetings and collaborate with multiple stakeholders that include local, state, and federal partners, such as Bexar County, San Antonio River Authority, City departments, San Antonio Food Bank, chefs/restaurants, parish leaders, and the National Park Service. Lastly, our office coordinates with other IEP hosts to schedule day tours and weekend excursions to visit other cultural and historical sites within our region in South/Central Texas.
Are you interested in hosting a US/ICOMOS intern in the future? Please visit our website at usicomos.org/internship/host-organizations/ to learn more. Summer 2020 host applications will be due in January 2020.
Please support the 2020 IEP if you are able to do so! Your contribution underwrites IEP travel and programming.