US/ICOMOS seeks to collect, connect, and share information and stories about Freedom Seekers who self-liberated, the places where they settled, and the stories of their self liberation. If you know of sites and/or stories of self liberation outside the United States, please contribute!
How to share your story:
Step 1:    GeoForm
Click on the link or the QR Code
Fill out the form
Please provide information about the significance by writing about one of the following topics:
Experiences enslaved people faced on their journey to freedom
How enslaved populations impacted broader history
Why is it important to tell these stories?
Click Submit
Step 2:    StoryMap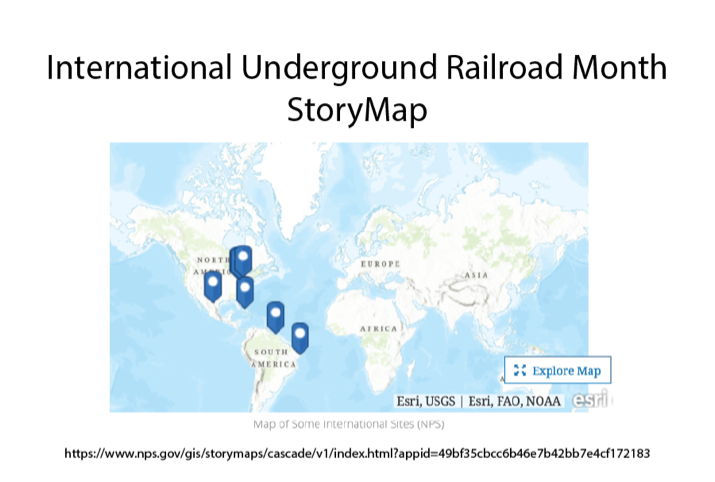 A representative from US/ICOMOS will contact you to request help with translating your story into English and/or the language of your country and, if necessary, for more information.
The U.S. National Park Service's National Underground Railroad Network to Freedom Program will feature one example telling the story of enslaved people, or communities, including a picture. An approximate location such as city and state of where the community/ person lived or settled should be provided to give context for this international movement.
We will share the final map when it is complete. Thank you for sharing this request widely and for your contribution!
To learn more about this initiative and the US/ICOMOS EPN, please visit our EPN page.
Image: NPS Map of the Underground Railroad displaying routes enslaved Americans followed to freedom.