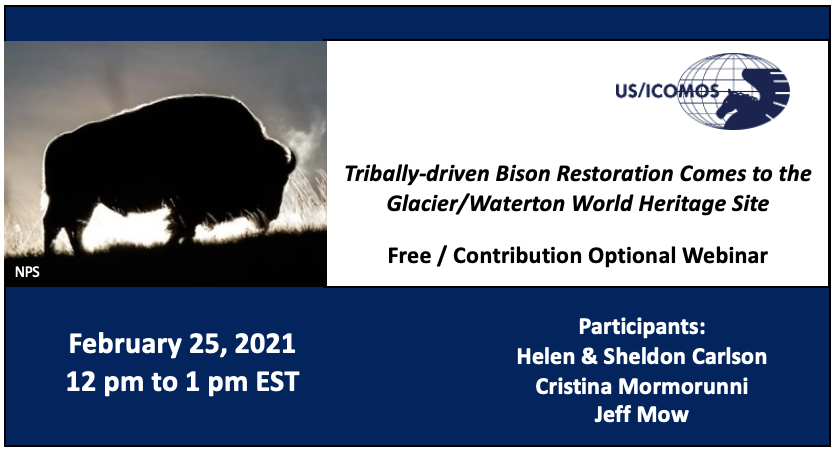 Thursday, February 25, 2020, 12 to 1 pm EST
The Iinnii (Bison) Initiative was launched by leaders of the four tribes that make up the Blackfoot Confederacy (Blackfeet Nation, Kainai Nation, Piikani Nation, and Siksika Nation) to conserve traditional lands, protect Blackfeet culture, and create a home for the buffalo to return to. The initiative includes the entirety of the Waterton-Glacier International Peace Park.  The webinar will showcase a variety of background and perspectives on the initiative and the relationships that are in place to help the effort succeed – including members of the Blackfeet Tribe, the Wildlife Conservation Society, and Glacier National Park.
OUR SPEAKERS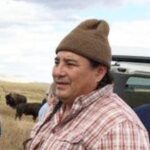 Helen and Sheldon Carlson, Blackfeet Tribal Members.  Helen Carlson is the Director of Native Field Studies, Blackfeet Community College, and Sheldon Carlson (pictured at left) is the Bison Manager of the Blackfeet Reservation. Helen and Sheldon will open the webinar with a prayer in Siksikáí'powahsin, the Blackfeet language.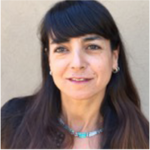 Cristina Mormorunni, Director, U.S. Field Conservation & Regional Director, Rocky Mountain Program, Wildlife Conservation Society.  Cristina has worked in the conservation arena for over 25 years leading international and national conservation programs and developing strategies for non-profits, foundations, and individual donors. She was also a founder and principal of TERRAMAR Consulting Group, which designs and evaluates conservation strategies.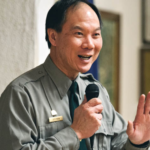 Jeff Mow, Superintendent Glacier National Park. Jeff Mow has served 30 years with the National Park Service. He began his career with the Park Service in Alaska as a seasonal ranger at Glacier Bay National Park. Later, he served as the superintendent of Kenai Fjords National Park and acting superintendent at Denali National Park and Preserve. Has been the Glacier National Park Superintendent since August of 2013. 

Our webinars are free but we would appreciate your support!
Please register, donate and join World Heritage USA as a member now.