In recognition and appreciation of the years of service our trustees and other preservation leaders have dedicated to furthering World Heritage in the United States, we present this "World Heritage USA Profile," the first in an occasional series.
Our inaugural World Heritage leader is Robert G. "Bob" Stanton, former Director of the National Park Service (NPS), current US/ICOMOS trustee, and a distinguished leader with achievements too numerous to list (follow this link and scroll down to read Bob's biography). In addition to being a US/ICOMOS trustee, Bob is currently a consultant and lecturer in natural and cultural resource preservation, park management, and diversity. Bob is also currently serving as Scholar in Residence in the Heritage Leadership for Sustainability, Social Justice and Participatory Culture doctoral program at the University of Missouri St. Louis College of Education.
Bob's responses to our 6 questions regarding World Heritage are:
Why did you choose to become a US/ICOMOS trustee?
"I was privileged to experience a rewarding 40 -year Federal service career serving 35 years with the National Park Service and 5 years in the Office of the Secretary, U. S. Department of the Interior. Also, as a private citizen I served as an Expert Member of the Advisory Council on Historic Preservation, an independent federal agency. Drawing upon these experiences I chose to continue my work in heritage preservation through becoming a trustee of US/ICOMOS which has outstanding leadership and a proven record of major accomplishments. I wanted to be a part of this forward-thinking team and organization and hopefully contribute in some small way to US/ICOMOS's mission, goals and programs."
How can US/ICOMOS help strengthen heritage conservation worldwide?
"US/ICOMOS can and does provide support to heritage preservation through professional and technical expertise, not only nationally but indeed internationally. Preservation activities might be in the areas of proven preservation techniques, technical training, youth programs in preservation, interpretation and a wide range of educational programs. The sharing of knowledge and experience across organizational and international boundaries, from my perspective, benefits and strengthens heritage preservation worldwide."
Given that the overall purpose of the World Heritage Convention is to enhance understanding and the appreciation of diverse cultures, how can US/ICOMOS further these goals?
"Heritage preservation at its basic core is an educational opportunity and experience in furthering our respect, understanding and appreciation of diverse cultures. Through preserving the history–tangible and intangible–of rich and diverse resources (places and objects of the TRUTH) we can more fully recognize our oneness as a global community. These activities therefore contribute to international goals for peace and a sense of humanity in all our deeds. US/ICOMOS can demonstrate leadership in this noble journey by further engaging All America in the heritage preservation movement. Much work is needed in this critical area in connecting in a substantive way the 330 million U.S. citizens with the nation's collective natural and cultural heritage. This goal is doable as US/ICOMOS continues to strengthen its outreach with diverse audiences and double its efforts in forging new partnerships."
Why is World Heritage important in the USA?
"World Heritage is important in the United States because it helps us to honor our ancestors; recognize the contributions that all have made to the development of our nation; strengthen our resolve to stay in the struggle for freedom, justice, equity and inclusion; and to embrace and act upon the view that we are one people. As my all-time hero Mr. Frederick Douglass would remind us: 'Mankind differ as the waves but are one as the sea'"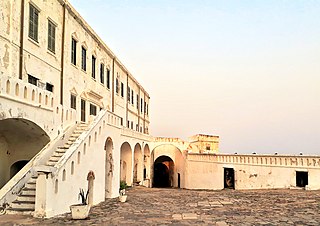 What is your favorite World Heritage site and why?
"'Favorite' is not how I would characterize my perspective on World Heritage Sites. Understandably and admittedly with a little bias, I have a great deal of respect and appreciation for the World Heritage Sites that are included in the National Park System and are administered by my beloved National Park Service. But in terms of a World Heritage Site that stirred my deepest emotion, encouraged me to do better in honoring my ancestors and recommitting myself to contribute to building a better world to the best of my ability, this would be the Forts and Castles World Heritage Sites in Ghana, the last holding places of my enslaved ancestors who departed through the 'Door of No Return.'"
Is there anything else you would like to add?
"In recognition of their good work, I applaud and encourage the leadership, staff and my fellow US/ICOMOS trustees in the words of Harriet Tubman to 'Keep Going.'"