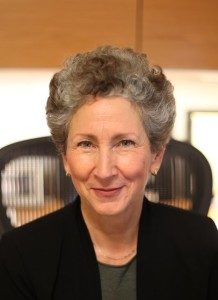 Ellen Delage has dedicated her career to the fields of historic preservation and architecture.  For 18 years, she worked for ICOMOS, furthering its mission at both the International Secretariat in Paris and in the U.S. Committee's office's in Washington, DC.
From 1981-1984, Ellen was assistant director at the ICOMOS International Secretariat,  responsible for the operations of the bilingual Secretariat.  Her work during that time included the organization of international seminars and meetings, and liaison with the 70 national and 11 international specialized committees,and with international and regional affiliated and support organizations. She supported the Secretariat's preparation for the VII ICOMOS General Assembly and International Symposium in Rostock and Dresden.
In 1985, she moved to US/ICOMOS which was preparing to host the VIII ICOMOS General Assembly in Washington in 1987.   As Director of Programs at US/ICOMOS, Ellen managed the  3-year Historic Preservation and Natural Resource Conservation project in Central Region, Ghana from 1998 to 2000. An illustrious group of US/ICOMOS members contributed to this project over the years, including Russell Keune (who managed the first phase of this USAID sub-contract), Gina Haney, James Reap, Patricia O'Donnell and Doug Comer. The Consolidation Phase resulted in the passage of the first municipal preservation legislation in West Africa, the introduction of GIS-based town planning in Central Region, documentation of the historic center of Cape Coast by architecture students, and a home-owner grants program.
During her 13-year tenure, Ellen also expanded the nascent US/ICOMOS International Intern Program, originally involving only the G5 countries, to include more than 50 countries worldwide, which allowed more than 500 young preservation professionals to complete internships outside their own country.
In 2000, Ellen moved to the American Institute of Architects as Director of International Relations, where she helped to develop an international strategy for the 150-year old organization.  During this time she helped develop new overseas chapters, managed relations with international and national architects associations, and coordinated the work of the International Committee of Institute officers and global practitioners.
In 2010, she began work at the U.S. Department of State, Bureau of South and Central Asian Affairs, Office of Press and Public Diplomacy, as Financial and Program Manager for Afghanistan and Pakistan.
Ellen spent an undergraduate year at the Ecole du Louvre in Paris and holds a master's degree in history of architecture from the Institute of Fine Arts, New York University.