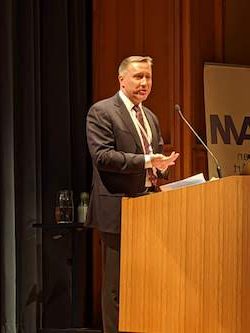 Andrew Potts, Coordinator of the ICOMOS Climate Change and Heritage Working Group, organized an informative, inspirational and action-oriented two day symposium entitled "Stemming the Tide: Global Strategies for Sustaining Cultural Heritage Through Climate Change" 5-6 March in Washington, DC. In conjunction with the Smithsonian American Art Museum and the Smithsonian's National Collections Program and many other cultural organizations, Thursday's full-day program featured a series of presentations and discussions that explored the intersection of cultural heritage and climate change.
The objective of "Stemming the Tide" was to empower cultural heritage authorities, managers, and advocates to pursue more ambitious engagement and collaborative approaches with climate change matters. Consequently, symposium speakers presented both data about what needs to be done to adapt to and combat climate change and concrete actions that their organizations are implementing. A publication based on the symposium's presentations and breakout session results will be published by the Smithsonian in October.
Morning keynote speaker Kenneth Kimmell, President, Union of Concerned Scientists, began the symposium with an overview of the Paris Agreement's goal of keeping a global temperature rise this century well below 2 degrees Celsius above pre-industrial levels and to pursue efforts to limit the temperature increase even further to 1.5 degrees Celsius. Kimmell (pictured below) noted that in order to have a 50% chance of reaching the 1.5 degree goal, we need to be at net zero green house gas emissions by 2060.
Kenneth Kimmell presented a 5-element "Bridge Approach" to achieving this:
Efficiency: we need to use all energy as efficiently as we can. LED lights, efficient appliances, better cars, housing near transit, etc. This element includes a number of little things that everyone can do. We need to make sure that using energy efficiently is recognized as a virtue.
Decarbonize electricity: We need to achieve 100% clean energy in 30 years. We have the technology to do this: solar, wind, and nuclear power, combined with increased storage capacity.
Electrify vehicles and other end uses: we need to accelerate this element, which will involve getting incentives in place to help consumers and businesses make the switch. This is a matter of political will.
Carbon Removal from Nature: we will not get to zero emissions, so we need to remove the carbon that we're emitting. This will involve reforestation and help from technology. It will take a global effort to tackle this and will involve approaching carbon dioxide as a resource.
Limit non-CO2 gases that also contribute to global warming (such as methane, for ex.): We have the technology to do this. Substitutes for these gases exist and we need to ensure that they are used.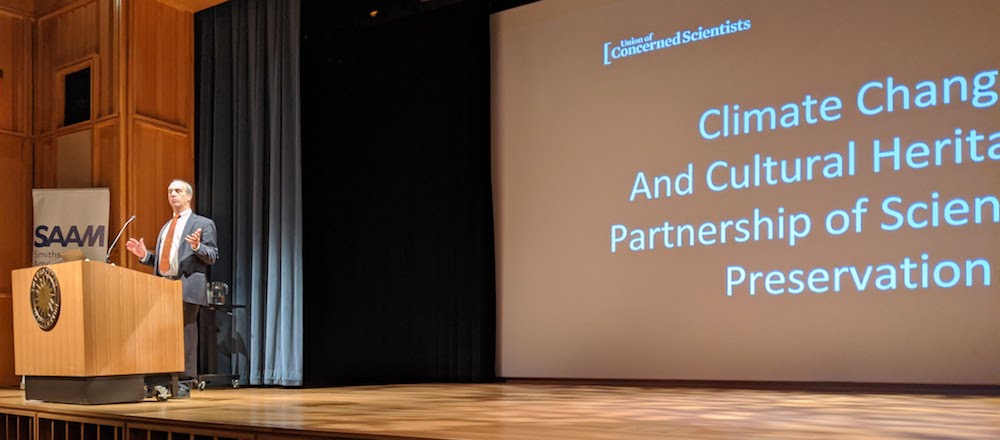 Select presentation slides by other speakers are featured below: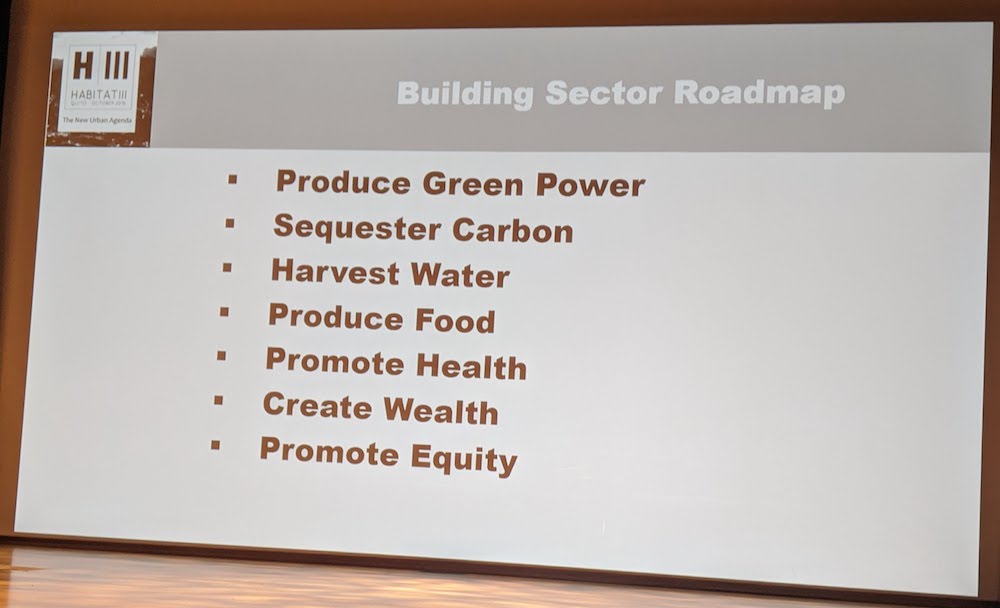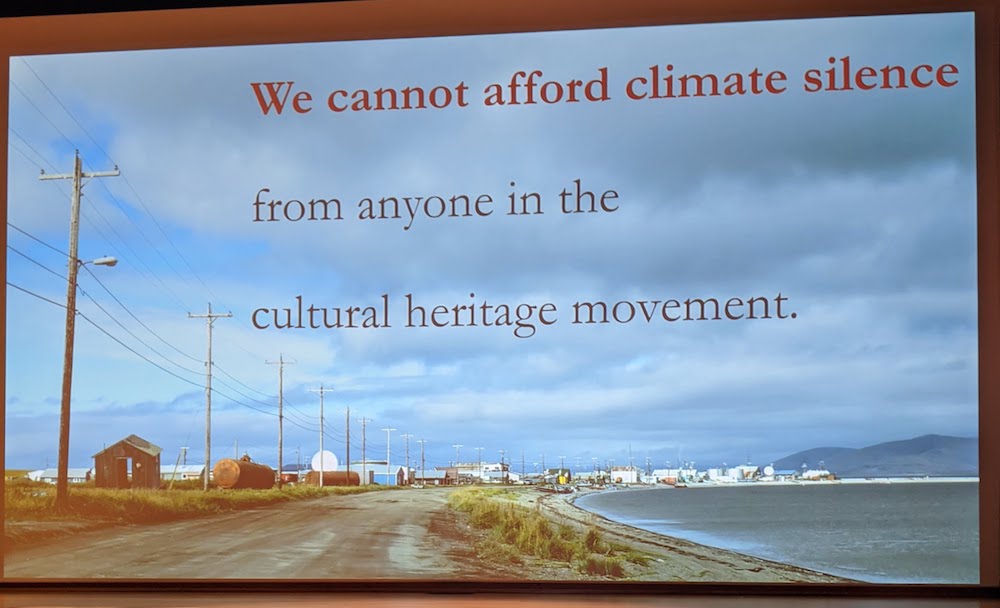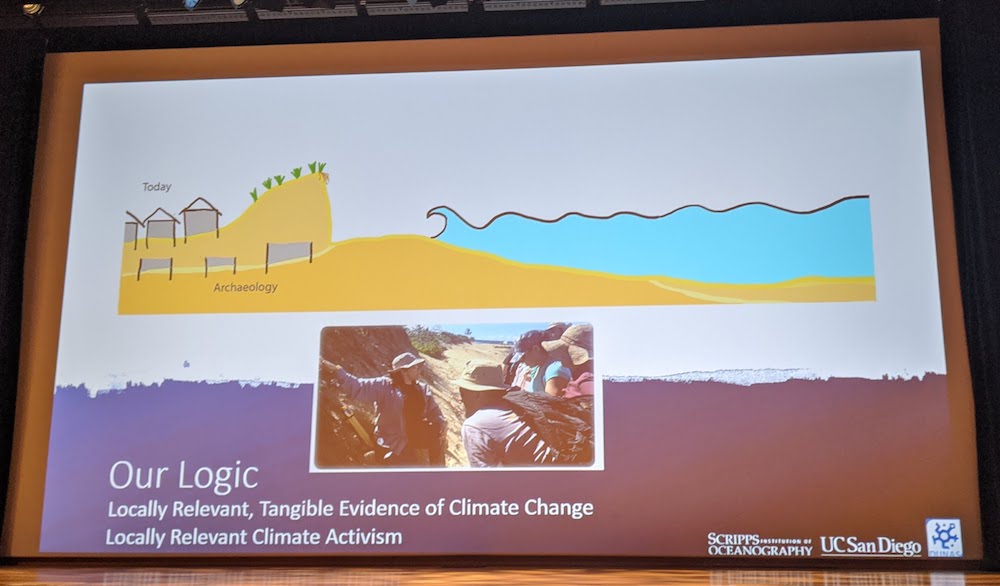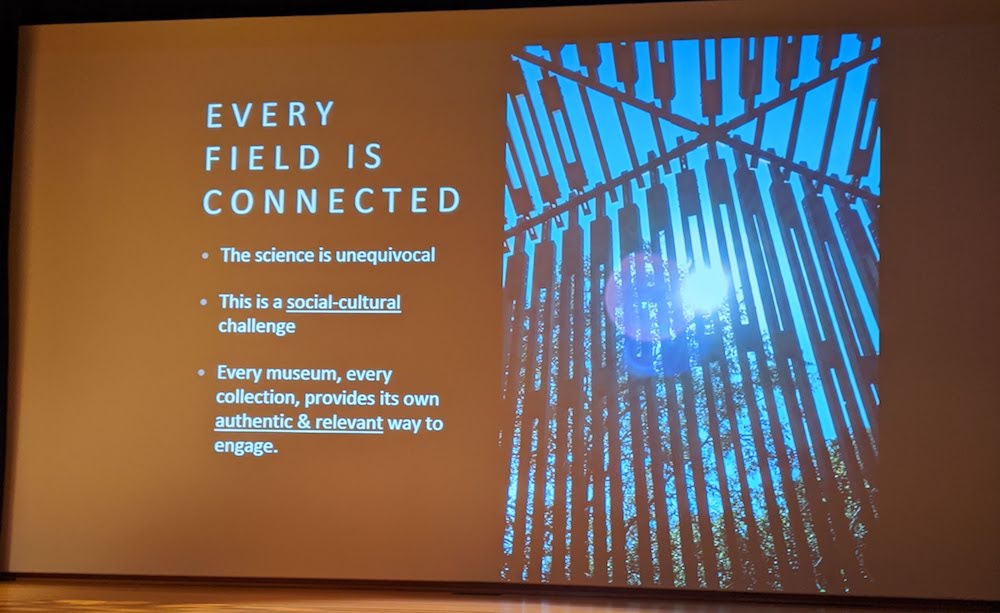 Friday featured breakout sessions at six Smithsonian museums and archives. Speakers and discussion topics explored six categories of cultural heritage identified by the International Council on Monuments and Sites (ICOMOS):
Museums and Collections
Archaeological Sites
Built Heritage (Buildings and Structures)
Cultural Landscapes and Historic Urban Landscapes
Cultural Communities
Intangible Cultural Heritage
Attendees left armed with actions that their organizations can take now to slow climate change and inspired to share these with colleagues who were unable to attend. We are looking forward to the publication of of the Symposium's Proceedings and plan to publicize it widely.