Seeking Freedom in Mexico: The Story of Nacimiento
September is International Underground Railroad Month! To mark the occasion, we invite you to join us on Monday September 25th at 1pm ET for a discussion of the history, impact, and legacy of the Underground Railroad's lesser known routes into Mexico. These routes, the people who traveled along them in search of freedom, and the free communities they created in northern Mexico have been the focus of a World Heritage USA Emerging Professionals research project, conducted this past year in cooperation with the National Park Service (NPS) National Underground Railroad Network to Freedom Project and funded by the Association for the Study of African American Life and History.
During this webinar, Emilia Sánchez González, World Heritage USA Emerging Professional Researcher, will present the results of her work. She will be joined by Dr. María Esther Hammack, Postdoctoral Fellow at the University of Pennsylvania specializing in the Black experience in Mexico and liberation in North America, as well as Corina Torralba, Founder of the Casa de la Cultura Black Seminoles of Nacimiento.
OUR SPEAKERS
Emilia Sánchez González, Heritage Specialist and Researcher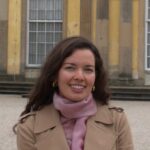 Emilia Sánchez González is a heritage specialist and arts & culture advocate trained in Mexico, the U.S., and Germany. She graduated from the World Heritage Studies Master of the Arts program at BTU-Cottbus and worked in Communications and Public Affairs at the J. Paul Getty Museum (2021-2022). She focuses her work on community engagement, public history, and project management at universities, museums, and NGOs. Currently, Emilia is completing a one-year specialization course on social museology at the SAWA Museum Academy.
María Esther Hammack, Ph.D., Barra Postdoctoral Fellow at the University of Pennsylvania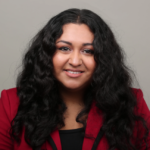 Dr. María Esther Hammack received her Ph.D. in U.S. History with certified portfolios in African and African Diaspora Studies and Women and Gender Studies from the University of Texas at Austin in 2021. She is a Mexican scholar and public historian whose work centers and connects, through a gender lens, the histories of liberation and abolition in North America and the Black Diaspora in Mexico. She is currently revising her first monograph, Channels of Liberation: Black Freedom Across the US-Mexican Global South, a work that examines and recovers the transnational experiences of Black Americans, situated as freedom fighters, who left the United States to claim and secure liberation in Mexican spaces. Since 2019, she has served as an editorial assistant of the Journal of African American History and presently also serves as a representative of the AHA's 2021-2024 Graduate and Early Career Committee. Maria is the 2021-2023 McNeil Center's Barra Postdoctoral Fellow at the University of Pennsylvania.
Corina Torralba. Founder of La Casa de la Cultura Black Seminole in Nacimiento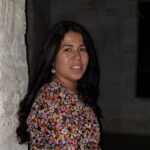 Corina Torralba was born in Nacimiento, Coahuila, which is also known as Comunidad Negros Mascogos. She was seven years old when she and her family migrated to San Antonio, Texas. She often spent her summers in Nacimiento while growing up. She later graduated from high school and became a citizen of the United States. She is the treasurer of the Seminole Indian Scouts Cemetery Association, which works to maintain the history of the Seminole Negro Indian Scouts. She is the founder of La Casa de la Cultura Black Seminole in Nacimiento with the help of family and friends, and she works with The Martin Luther King Jr. Task Force of Southfield, Michigan, in the International Relations Committee.