Responding to Challenges Across the Greater Yellowstone Ecosystem
This webinar took place Thursday, September 23, 2021, 12 – 1  pm EDT / 10 – 11 AM MT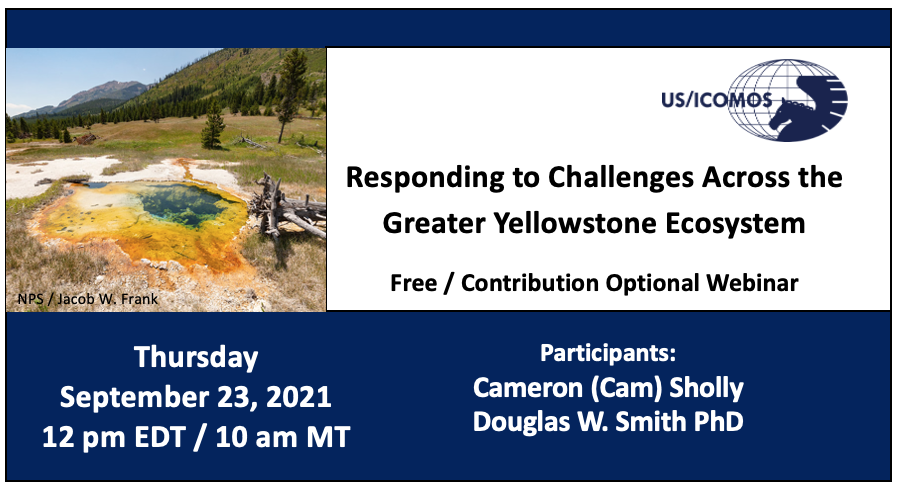 The Greater Yellowstone Ecosystem (GYE) is unique in having 15 million acres of federal lands that are geographically contiguous, ecologically interdependent and unalterably linked. This acreage is managed by four federal agencies the National Park Service, US Forest Service, the US Fish and Wildlife Service and the Bureau of Land Management. This webinar showcases the challenges the National Park Service encounters in land management and its strategy to integrate key resource issues across boundaries and through partnerships.
Superintendent Cam Sholly will moderate the webinar and provide an overview of challenges facing the park. Senior Wildlife Biologist Doug Smith will share conservation success stories including the wolf reintroduction and protecting grizzly bears and cougars in Yellowstone. Superintendent Sholly will also discuss impacts of climate change and increased visitation and how the park is preparing to mark its 150th anniversary in 2022.
Our Speakers
Cameron (Cam) Sholly, Superintendant, Yellowstone National Park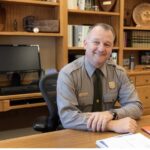 Cam Sholly assumed duties as the superintendent of Yellowstone National Park in October of 2018. Yellowstone is one of the largest national park operations in the world spanning 2.2 million acres and receiving over 4 million visitors each year. The park has a team of over 1,000 employees and volunteers and an annual budget exceeding $60 million. Cam is a third-generation park service manager and began his National Park Service (NPS) career in 1990.
Upon arriving at Yellowstone, Cam worked with Yellowstone's team to set new strategic priorities for the park focused on the Yellowstone workforce, strengthening the Yellowstone ecosystem, delivering a world-class experience, investing in infrastructure, and building coalitions and partnerships. The park is currently in the process of completing a $40 million employee housing improvement project, expanding the bison conservation transfer program, combatting non-native species, developing a more focused approach to ecosystem management and climate change challenges, implementing a new strategy for managing increased visitation, and preparing to execute over $120 million in historic preservation and transportation projects as part of the Great American Outdoors Act. Cam is currently the chair of the Greater Yellowstone Coordinating Committee, an executive group of federal and state managers spanning three states within the Greater Yellowstone Ecosystem.
Cam has served in a variety of other senior leadership positions throughout his career. His previous executive assignments include regional director, Midwest Region, where he oversaw 61 national park units in 13 different states, and associate director, Visitor and Resource Protection (NPS HQ), where he led an extensive national portfolio of NPS programs and operations. Cam also served previously as the superintendent of the Natchez Trace Parkway, deputy associate director for Visitor and Resource Protection (NPS HQ), special assistant to the director (NPS HQ), chief of ranger operations in Yosemite National Park, and a variety of other field positions. Cam holds a bachelor's degree in management from Saint Mary's College of California and a master's degree in environmental management from Duke University. He is a graduate of the Harvard University Senior Executive Fellows Program and the FBI National Academy. He is a veteran of the U.S. Army and deployed to Operation Desert Storm in 1991.
Douglas W. Smith, PhD, Senior Wildlife Biologist, Yellowstone National Park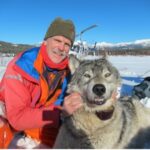 Douglas Smith supervises the wolf, bird and elk programs at Yellowstone – formerly three jobs now combined into one under Doug's supervision. His original job was the Project Leader for the Yellowstone Wolf Project which involved the reintroduction and restoration of wolves to Yellowstone National Park. He helped establish this project and position. Doug received a B.S. degree in Wildlife Biology from the University of Idaho in 1985. While working toward this degree he became involved with studies of wolves and moose on Isle Royale with Rolf Peterson, which led to long-term involvement (1979-1994) with this study as well as a M.S. degree in Biology at Michigan Technological University in 1988. He then moved to the University of Nevada, Reno where he received his PhD in Ecology, Evolution and Conservation Biology in 1997. He has published a wide variety of journal articles and book chapters on beavers, wolves, and birds and co-authored four popular books on wolves as well as publishing numerous popular articles. Doug has participated in numerous documentaries about wolves for National Geographic and British Broadcasting Company (BBC) and is interviewed widely and speaks often about wolves to audiences all over the world. He is a member of the Mexican Wolf Recovery Team, the Re-Introduction Specialist Group, and Canid Specialist Group for the IUCN. Doug has studied wolves for 42 years. Besides wolves, birds, elk, and beavers, he is an avid canoeist preferring to travel mostly in the remote regions of northern Canada with his wife Christine and their two sons Sawyer and Hawken.