Confederate Monuments: Past, Present, and Future
This webinar took place Thursday, August 13, 2020, 12 to 1 pm EDT
Confederate monuments have played a central role in ongoing protests and conversations on racial justice in the United States. Join World Heritage USA for a free webinar about these monuments' past, present and future across the United States. Trustee William A. Bell, former Mayor of Birmingham, Alabama, will share the origins and original purposes of Confederate monuments in the American South. Kali Holloway, Senior Director of the Make it Right Project, will describe their current role and ongoing impact in U.S. society and her organizations' efforts to remove Confederate Monuments from public spaces. World Heritage USA Trustee Destry Jarvis will examine how the National Park Service might guide interpretation of monuments on park property in the future. An opportunity for questions and answers from the online audience will follow.
Speakers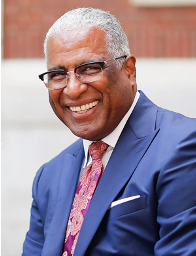 William A. Bell, Sr., served as the 33rd mayor of Birmingham, Alabama, from 2010 to 2017. Prior to becoming mayor, he served several terms on the Birmingham City Council and in 1985 became the first African American to serve as its president. As mayor, he worked with President Obama, UNESCO and the National Park Service to designate the significant civil rights sites of Birmingham a World Heritage Site and National Park.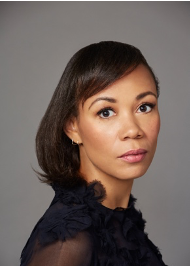 Kali Holloway is Senior Director of the Make it Right Project, a national initiative dedicated to taking down Confederate monuments and telling the truth about history. She is also a monthly columnist for The Nation, and a frequent contributor to The Daily Beast. Her writings have also appeared in The Guardian, Salon, TIME, Huffington Post, The National Memo and numerous other outlets.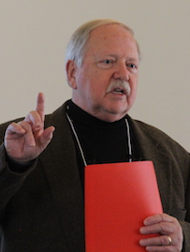 Destry Jarvis is Vice President of World Heritage USA and President of Outdoor Recreation & Park Services. He has spent the past 46 years working professionally in the parks, recreation, historic preservation, tourism, and youth service fields, in senior positions for both non-profit associations, for-profit corporations, the U.S. National Park Service, and as a consultant.
The views expressed by speakers or other third parties in World Heritage USA webinars, events and/or conferences are those of the speaker or third-party and not, necessarily, of World Heritage USA.
The webinar was free but we would appreciate your support!
Please register, donate and join World Heritage USA as a member now.