World Heritage USA 2023 Symposium
Affirming Cultural Identity: World Heritage in the 21st Century
Moderated by World Heritage USA President Douglas C. Comer and Vice Chair Destry Jarvis
Hosted by University of Texas San Antonio downtown campus
Symposium Day Two
Friday, 3 November 2023
Plenary Session
Remarks by Cequyna Moore, Program Director, The Monument Relocation, Removal, and Reinterpretation Toolkit Project ("Monuments Toolkit")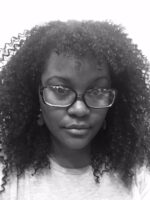 Cequyna Moore is the Program Director of the World Heritage USA Monuments Toolkit Project. The Monuments Toolkit, which is in production, will give stakeholders and policy makers a framework for considering how to treat monuments of oppression. The program is funded by a multi-year grant from the Mellon Foundation as part of their Monuments and Memory initiative. Cequyna has extensive government experience working with the New York City Department of Parks and Recreation, the Historic House Trust, and the New York City Landmarks Preservation Commission.
Session Three:
Recognizing the Indigenous Cultural Values in Natural Area World Heritage Sites
Twelve of 24 U.S. World Heritage Sites are natural areas for which World Heritage inscription does not recognize Indigenous cultural values. This panel will discuss engagements between NPS staff and culturally-affiliated Indigenous tribes whose heritage lies within these World Heritage Site national parks. We will also address opportunities for co-stewardship, engaging tribal members to interpret their heritage for park visitors, treaty obligations and required consultations.
Destry Jarvis, Moderator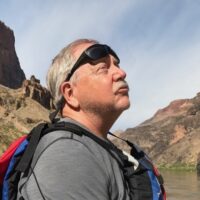 Destry Jarvis has spent the past 52 years working professionally in the parks, recreation, historic preservation, tourism, and youth service fields, in senior positions for both non-profit associations, for-profit corporations, the U.S. National Park Service, and as a for-profit consultant as CEO of his own firm since 2002. Mr. Jarvis' professional positions have included Executive Director, National Recreation & Park Association; Vice President, National Association of Service and Conservation Corps; Assistant Director, U.S. National Park Service; Senior Advisor to the Assistant Secretary, U.S. Department of the Interior; Executive Vice President, Student Conservation Association; and Vice President, National Parks Conservation Association. He is currently Vice President of World Heritage USA.
Session Three Panelists
Athline Clark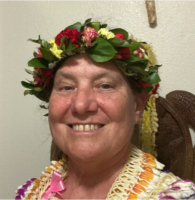 Athline Clark is the former National Oceanic and Atmospheric Administration's (NOAA) Superintendent for the Papahānaumokuākea Marine National Monument and World Heritage Site. Along with serving as a Trustee for ICOMOS-USA, she is currently acting in an advisory capacity to several community groups and NGOs in Hawaii and the Pacific to implement co-management and sustainability development initiatives. Athline was born and raised in Hawaii.
Dorothy FireCloud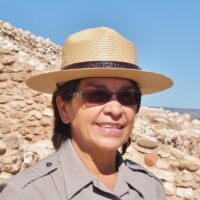 Dorothy FireCloud is a member of the Sicangu Lakota (Rosebud Sioux) Tribe of South Dakota. In October, 2020, Ms. FireCloud became the NPS Native American Affairs Liaison, Assistant to the Director. She is responsible for ensuring that NPS meets the requirements of the DOI Policy on Consultation with Tribal Nations, developing service-wide guidance and reviewing proposed policy and legislation to advise and support the Director on issues impacting Native American, Alaska Native, and Native Hawaiian communities. From 2012 to 2020, she served as Superintendent at two Puebloan NPS sites, Montezuma Castle National Monument and Tuzigoot National Monument in the Verde Valley of Arizona. She first joined the National Park Service in 2006, as Superintendent of Devils Tower National Monument, a site of significant spiritual connection to her tribe. Ms. FireCloud has a Juris Doctorate from the New Mexico School of Law and has been a member of the New Mexico State Bar since 1991.
Jan Balsom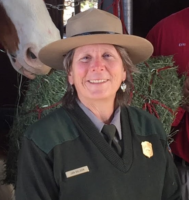 Jan Balsom began her work at Grand Canyon National Park as a volunteer in 1981, becoming a seasonal employee in 1982, and serving as Park Archaeologist from May of 1984 until May of 1995. She then moved into the position of Chief of Cultural Resources until 2007, when she became the Deputy Chief of Science and Resource Management. In 2016, Jan became the senior adviser to the Superintendent of the Park, continuing her work on high profile stewardship issues and tribal programs. In October 2021, Jan accepted the lead position for the Office of Communications, Partnerships and External Affairs at Grand Canyon National Park. Jan received her Bachelor's in anthropology from SUNY at Buffalo and her Master's in anthropology from Arizona State University. Jan was the recipient of the 2011 National Park Service Intermountain Regional Director and National Park Service Director's Award for Natural Resource Management. In addition to her work with the National Park Service, Jan served as the federal representative to the Arizona State Historic Sites Review Committee reviewing National Register of Historic Places nominations for the Arizona State Historic Preservation Officer.  When not enjoying the Canyon, Jan and her spouse spend time at their house in Flagstaff with their dogs Abby (a tripod healer mix) and the newest family member Zoie (border collie and ???), a rescue from the Chuska Mountains.
Mable Franklin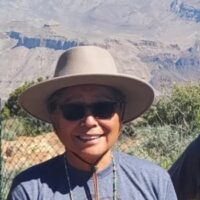 Mable "Mae" Franklin and her husband, William, reside on Navajo Nation. With Grand Canyon National Park in her back yard, she takes advantage of hiking trails and has hiked 'rim to rim' with her son Michael. Franklin Served as Navajo Tribal Liaison for Kaibab National Forest from 2002-2015 and Grand Canyon National Park from 1998-2002, where she coordinated consultation and information sharing with local Navajo Chapters bordering Grand Canyon National Park, and Kaibab and Coconino National Forests. She coordinated meetings and activities affirming the rights of American Indians to continue traditional uses on federal lands. She has served as Secretary Treasurer for Cameron Chapter, Navajo Nation, where she participated in development of grassroots efforts like the Cameron Farm Enterprise and created partnerships to support internship opportunities in Navajo communities for college students. Franklin was also Commissioner on the Diné Uranium Commission, tasked to study and reach conclusions about the impacts of uranium mining and uranium processing on the Navajo Nation. The group made recommendations to the President of the Navajo Nation and to the Navajo Nation Council for policies, laws and regulations to address those impacts.
Randall Brown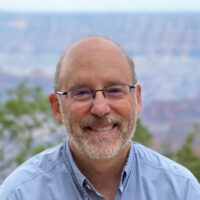 Randall Brown is a partner in the international law firm of Haynes and Boone, LLP. He has more than 35 years of experience in intellectual property law and served as the chair of the firm's Intellectual Property Department for 15 years. He currently serves on the board of the Dallas Opera, where he is the chair of the audit committee. He fell in love with the canyon on his first visit in 2003 and has since completed eight backpacking trips and three river trips. Randy is passionate about preserving and protecting this sublime and majestic landscape.
Anthony Duran
Taos Pueblo, bio to come
Kayci Cook Collins
Kayci Cook Collins is the Superintendent of Mesa Verde National Park (a World Heritage Site) and Yucca House National Monument. A 40-year employee of the NPS, she has worked in NPS units around the country, but the Four Corners area of the Southwest is where she is happiest. She is the fourth generation of her family to work for the NPS and can't imagine having done anything else with her life.
Session Four:
Understanding and Utilizing the World Heritage Nomination Criteria and Process

This workshop will discuss the complexities of the world heritage site nomination process, including dossier preparation, upstream review, and submission to the World Heritage Committee. In addition, panelists will discuss the tasks and challenges that emerge after inscription as a World Heritage Site. Panelists will include recently inscribed sites like the Ohio Ceremonial Earthworks, and others with pending nominations like the Okefenokee National Wildlife Refuge and the Civil Rights Movement sites serial nomination, as well as a more mature inscribed site such as the San Antonio Missions World Heritage Site.
Tom Cassidy, Moderator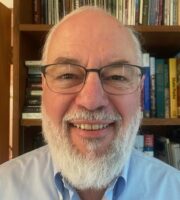 Tom Cassidy joined the Board of World Heritage USA in January 2020 and focuses on funding issues and advocacy for World Heritage Sites. As Vice President of Government Relations with the National Trust for Historic Preservation for nearly 10 years, he led the National Trust's government relations agenda, including funding for the Historic Preservation Fund and select cultural and historical programs of federal agencies (such as the NPS Office of International Affairs). He also oversaw the National Trust's policy agenda to protect and enhance the Historic Rehabilitation Tax Credit, the most significant federal investment in historic preservation. Prior to joining the National Trust, Tom was The Nature Conservancy's Director of Federal Land Programs for more than 12 years, with a particular focus on federal appropriations issues, and spent nearly a decade with American Rivers, where he served as General Counsel.
Session Four Panelists
Christine Jacobs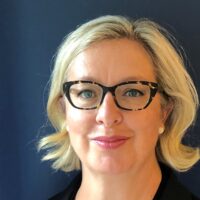 Christine
Jacobs
is
the
Superintendent
of
San
Antonio
Missions
National
Historical
Park
(SAAN),
a
National
Park
Service
(NPS)
unit
which
includes
five
Spanish
Colonial
frontier
mission
associated
sites
with
four
active
churches
and
comprises
the
majority
of
San
Antonio
Missions
World
Heritage
Site
–
the
only
UNESCO
World
Heritage
Site
in
Texas.
She
returned
to
the
NPS
in
October
2020
following
five
years
of
service
overseas
with
the
American
Battle
Monuments
Commission
in
Paris,
France.
Jacobs
brings
World
Heritage
Site
experience
and
expertise
in
partnerships,
tribal
relations,
community
engagement,
operations,
visitor
services,
and
resource
management
law
and
policy
in
an
international,
diplomatic
context
to
the
team.
Christine
is
also
currently
detailed
to
the
NPS
Washington
D.C.
headquarters
as
Deputy
Associate
Director
in
the
Cultural
Resources
Partnerships
and
Science
directorate
overseeing
Preservation
Assistance
Programs.
Jennifer Aultman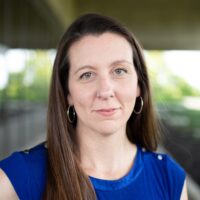 Jennifer Aultman serves on the Ohio History Connection's executive leadership team as the Chief Historic Sites Officer. Ms. Aultman oversees the 59 historic sites and museums that the organization stewards for the State of Ohio. Ms. Aultman has also served for the past seven years as Project Director for the Hopewell Ceremonial Earthworks World Heritage Inscription Project, jointly led by Ohio History Connection and the National Park Service. She works regularly with federally recognized Tribal Nations. She earned a BA in archaeology and environmental science and an MA in anthropology (archaeology) from the University of Virginia and specializes in landscapes of culture contact in Eastern North America. She was formerly the Curator of Archaeological Collections at Monticello, home of President Thomas Jefferson, and an instructor at Otterbein University and the University of Virginia.
Glenn T. Eskew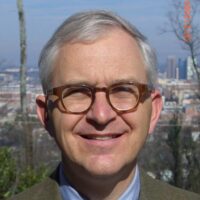 Named in 2021 a Distinguished University Professor, Dr. Glenn T. Eskew joined the faculty at Georgia State University (GSU) in 1993. His 2013 biography Johnny Mercer: Southern Songwriter for the World received the Bell Award from the Georgia Historical Society while his 1997 But For Birmingham: The Local and National Movements in the Civil Rights Struggle won the Francis Butler Simkins Prize of the Southern Historical Association. Eskew received the Georgia Governor's Award in the Humanities in 2006 and the Hugh McCall Award of the Georgia Association of Historians for lifetime achievement in 2015. He has served as lead scholar on 19 National Endowment for the Humanities Summer Workshops for Schoolteachers. He has held leadership positions in the Organization of American Historians, the Southern Historical Association, the Georgia Historical Society. Currently, Eskew directs the GSU World Heritage Initiative to develop a Serial Nomination of U. S. Civil Rights Movement Sites for possible inscription on the World Heritage List.
Kim Bednarek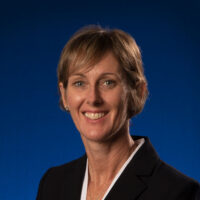 Kim Bednarek is Executive Director of Okefenokee Swamp Park, Inc. (OSP), a 77-year old, 501(c)(3) non-profit, a key partner to the Okefenokee National Wildlife Refuge (NWR) and the state of Georgia. Kim's transformational management supports the vision of Okefenokee NWR as a source of inspiration, education and stewardship, and positive economic development for Georgia. In addition to serving as a recreational and educational partner to the Okefenokee NWR, in 2022 the refuge and OSP launched a unique public-private partnership to seek UNESCO World Heritage Site status and thus deliver on a 40-year quest. If inscribed, Okefenokee NWR would be the first site entirely managed by the National Wildlife Refuge System and the first natural site of its kind to be recognized as a World Heritage Site. World Heritage status would further the U.S. Fish and Wildlife Service vision to protect the Okefenokee and its vast ecological resources for years to come.
Nancy Hamner Avellar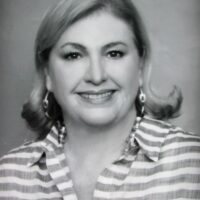 Nancy Hamner Avellar is an active San Antonio community volunteer having served as a former president (2011-2013) of the San Antonio Conservation Society, member of the World Heritage Advisory Committee (2012-2015) for the nomination of the Spanish Colonial Missions of San Antonio, and former chairman (2019-2021) of the board and treasurer-elect of Villa Finale: Museum and Gardens, the only National Trust for Historic Preservation site in Texas. She currently serves on the boards of PBS affiliate KLRN, the Children's Chorus of San Antonio, and as Vice President-Finance of the Battle of Flowers Association.