World Heritage USA 2023 Symposium
Affirming Cultural Identity: World Heritage in the 21st Century
Moderated by World Heritage USA President Douglas C. Comer and Vice Chair Destry Jarvis
Hosted by University of Texas San Antonio downtown campus
Symposium Day One
Thursday, 2 November 2023
Blessing of the Event
Epifanio Hernandez
Epifanio Hernandez is the Chairman of the Tehuan Band of Mission Indians of San Antonio. He was selected as the laision for the indigenous descendants of the missions for the UNESCO proposal. He was appointed in 2011 by the National Park Service Superintendant, John Lujan. Mission San Jose and its church were his second home growing up only a few blocks from the mission. He continues the legacy of his father Alvino Pacheco Hernandez, a Korean War veteran, to advocate for the mission families.
Roy Guerrero
Roy Guerrero was born in a home right outside of the walls of San Jose Mission. He is among the last families to live and experience mission life as we know it. His family lived on Guerrero Lane where the San Jose Welcome Center is currently located. He is a council member and elder in the Tehuan Band of Mission Indians. Roy and his family still live in the surrounding area of the mission. He provides blessings, and drumming to share his indigenous roots.
Plenary Session
Remarks by Nelly M. Robles Garcia, PhD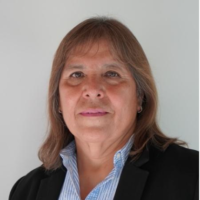 A Mexican (Oaxaca) native archaeologist, working in Oaxaca since 1990, Dr. Nelly Robles is a Full-Time Researcher at Mexico's National Institute of Anthropology and History. She is a member of the Research National System (SNI-CONACYT) and an expert in Historic Preservation and Cultural Resources Management. Dr. Robles formerly directed the World Heritage Site of Monte Albán and served as teh National Coordinator for Archaeology at the National Institute of Anthropology and History (Mexico). Currently she is the director of the Archaeological Project Monumental Complex of Aztompa and the Conservation Project of Monte Albán and Fulbright Visiting Scholar 2023, at the School of Architecture, University of Texas Austin. Dr. Robles is the author of 14 books and several scientific articles, her most recent book is 50 Años de la Convención del Patrimonio Mundial en México e Iberoamérica. She is also Representative of Mexico to ICCROM, ICAHM-ICOMOS, and the Shanghai Archaeology Forum.
Session 1: World Heritage and U.S. Cities
There are 25 World Heritage sites in the United States, all but a handful are located in urban settings. World Heritage sites in metropolitan areas pose challenges and opportunities. This session will discuss the hurdles faced by some key sites, as well as the opportunity for leveraging World Heritage sites for economic and social prosperity.
William Dupont, Moderator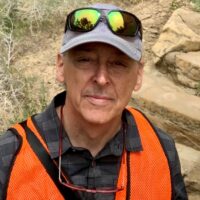 William Dupont, FAIA, is the Conservation Society of San Antonio Endowed Professor at University of Texas at San Antonio. He teaches architectural design and historic preservation. His research considers the heritage of people as a core element of a sustainable future. A recently completed project explored resilience at historic houses of worship, leading his team in development of a resilience toolkit. The majority of his projects concern UNESCO World Heritage sites, currently including work at Mesa Verde National Park, San Antonio Missions National Historical Park, and Ancient Merv, Turkmenistan. The projects engage colleagues and students in research on history and intangible heritage, documentation, diagnostic testing, condition assessment, and master planning. Professor Dupont's most visible project is leading a U.S. technical team for the Finca Vigia Foundation, supporting preservation of Ernest Hemingway's legacy in Havana.  
Session One Panelists
Colleen Swain
Colleen Swain has served as Director of the City of San Antonio World Heritage Office since April 2016. The office was established to promote the San Antonio Missions, the first and only World Heritage site in Texas, through the implementation of a work plan developed with community input. The work plan was created to maximize the socio-economic benefits of the designation while balancing the needs of both the visitor and resident. In 2017, Ms. Swain coordinated the City's successful application to become a member of the UNESCO Creative Cities Network in the category of gastronomy. San Antonio is currently one of nine Creative Cities in the U.S. and one of two in the category of gastronomy. Ms. Swain serves as the Focal Point for San Antonio and Deputy Coordinator for all the UNESCO Cities of Gastronomy. Ms. Swain is also a member of ICOMOS-USA and serves on the Bureau of the ICOMOS International Scientific Committee on Cultural Tourism (ICTC).
Martha Cross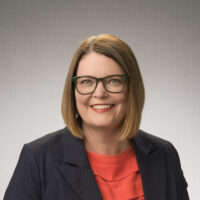 Martha Cross is currently the Interim Deputy Director of the Department of Planning and Development for the Division of Planning and Zoning at the City of Philadelphia. In her current role, she works with the City Planning Commission, Historical Commission, Art Commission, and the Zoning Board of Adjustment. Previously, Martha worked as an urban design and planning consultant in eastern Pennsylvania and New Jersey and led development activities for a non-profit real estate company working in Baltimore, Maryland and New Jersey. She holds a Bachelor of Architecture from Carnegie Mellon University, a Master of City Planning from the University of Pennsylvania, and an MBA from the Villanova School of Business. Outside of the office, Martha is an Adjunct Assistant Professor in the Architecture Department at Drexel University where she teaches an Urban Design studio. She also chairs the Steering Committee (and volunteers regularly) for the InKind Baking Project which connects volunteer bakers to opportunities to bake for their neighbors as a sign of welcome, community, and solidarity.
Lisa Ackerman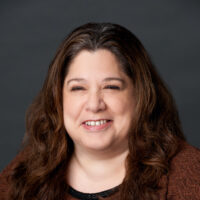 Lisa Ackerman, Executive Director of Columbus Citizens Foundation, has more than 30 years experience in the cultural heritage sector. In her current role, she oversees a broad range of programs celebrating Italian culture and Italian American heritage. From 2007 to 2019, as Executive Vice President of World Monuments Fund, she oversaw the development and implementation of more than 100 cultural heritage projects in over 50 countries.  She was especially involved with projects in southeast Asia, Africa, and the Middle East. Prior to World Monuments Fund, she was Executive Vice President at the Samuel H. Kress Foundation, an organization devoted to art history, art conservation, and graduate education in these fields. She is a Visiting Assistant Professor at Pratt Institute and currently Chair of the Historic House Trust of New York City and Chair of the New York Preservation Archive Project. She also serves on the Board of ASOR and the Alabama African American Civil Rights Historic Sites Consortium. She has previously served on the boards of the Neighborhood Preservation Center and the U.S. National Committee of ICOMOS.
Theresa A. Ybanez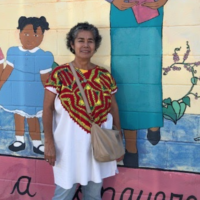 Terry A. Ybanez is an artist, educator and community leader. She has exhibited her paintings and prints in the U.S., Mexico, Argentina, France and Kuwait. She is an art educator of 35 years. Ms. Ybanez has illustrated three children's books: Hairs/Pelitos by Sandra Cisneros, The Christmas Tree/El Arbol de La Navidad by Alma Flor Ada and It's Not Fair/No Es Justo by Carmen Tafolla & Sheryl Teneyuca. Ms. Ybanez has served on multiple boards and since 2017 has run the Art Make-n-Take activities for the San Antonio World Heritage Office (WHO) events. Ms. Ybanez has led several protests against encroaching development next to Mission San Jose. She also worked with the World Heritage Department on a large area rezoning in the Mission San Jose Neighborhood. She is currently working in the community meetings on the San Antonio Tomorrow's updated South Community Plan.
Brenda Pacheco
Session 2: Collaboration with U.S. and Mexico ICOMOS
Participants in this collaborative workshop will discuss: 1) Future binational transborder World Heritage Site nominations; 2) A joint recovery campaign for areas impacted by the U.S. border wall; 3) An analysis of social justice protests and monuments removal; 4) The Underground Railroad Network to Freedom stories of freedom; 5) Engaging traditionally-associated tribes with co-stewardship; and 6) Co-stewardship with native tribes.
Milford Wayne Donaldson, FAIA, LEED BD+C, Moderator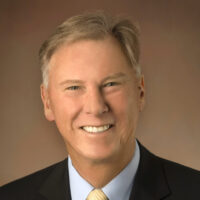 Mr. Donaldson is president of award-winning Architect Milford Wayne Donaldson, FAIA, since 1978, specializing in historic preservation services. He is currently licensed to practice architecture in California, Nevada and Arizona and holds a certified license from the National Council of Architectural Registration Boards. Over the last 45 years, Mr. Donaldson has established himself as a leader in Historic Preservation, cultural conservation, and adaptive reuse of existing structures. In 1991, The California Council of the American Institute of Architects acknowledged Mr. Donaldson for his statewide leadership in the creation of the California Historical Building Code that allowed the rehabilitation of historic buildings. In 1992, the American Institute of Architects inducted Mr. Donaldson into the College of Fellows. Mr. Donaldson served as California's State Historic Preservation Office from 2004-2012 supporting tribal communities. He served as the Chairman of the Advisory Council on Historic Preservation from 2010-2019, appointed by President Obama, advocating Building a More Inclusive Preservation Program.
Session Two Panelists
Gilbert C. Correa, MA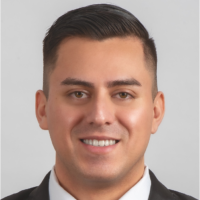 Master Gilbert C. Correa is an astute museum and cultural heritage professional with over 10 years of combined national as well as international experience, education, and training in the culture, education, and nonprofit industries. He works for World Heritage USA as a Program Assistant for the Monuments Toolkit Project and provides consulting services to cultural institutions. G ilbert's consulting services include strategic planning, accreditation, assessments, evaluations, marketing, disaster risk reduction and management, cultural heritage preservation, grant writing, best technology implementation, and more. Prior to working for World Heritage USA, he worked for the Ibero-American General Secretariat Subregional Office for Mexico, Central America, and the Caribbean in Mexico City, Mexico, in the capacity of Assistant Coordinator of Programs, Initiatives, and Designated Projects. Master Correa graduated with a Bachelor of Science degree in Anthropology with a concentration in Cultural Resource Management from the California State Polytechnic University in Pomona, California, in June 2017. He obtained his Masters degree in Museology and Museum Administration from the Ibero-American Institute of Museology in Pontevedra, Spain, in June 2022. 
Michael Romero Taylor

Michael Romero Taylor has been working for the last forty years in historic preservation. His experience includes historic site management, architectural conservation, management of cultural routes, museum/visitor center management and archaeological site preservation. In the United States, he served as the New Mexico State Historic Preservation Officer in 1994-95, and was the Deputy Director of New Mexico State Monuments from 1995 to 2001. Mr. Taylor earned a Masters certificate from the Architectural Conservation Course through ICCROM in Rome, Italy 1987, and has been active with the International Council on Monuments and Sites (ICOMOS) for the past thirty five years.  In 2010 he was selected as a visiting scholar to the Getty Conservation Institute in Los Angeles.  He retired in 2019 from National Park Service working as a cultural resource specialist for nine congressionally designated historic trails in the United States.  Mr. Taylor's research interests include international approaches to preservation, protection and management of cultural routes.
David A. Bolton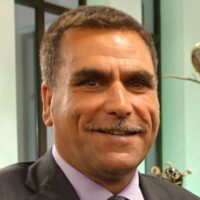 David A. Bolton is the current Executive Director and CEO of the California Missions Foundation, a non-profit organization dedicated to the conservation and restoration of the 21 historic Missions of California founded by Fray Junípero Serra. For the past 30 years, David has been dedicated to the preservation of the California Missions and related historical sites, as well as researching and helping to tell the story of early Spanish history in the U.S. Southwest and Mexico. In April 2019, Mr. Bolton was knighted by Spain's King Felipe VI as a Commander of the Royal Order of Isabela la Católica. California Missions Foundation has been dedicated to preserving and conserving the Spanish Missions and related historical sites of Alta California including their extensive collection colonial paintings and artifacts. As Executive Director and CEO for the past eleven years, Mr. Bolton has worked to sustain the physical architecture, the culture and the legacy of this important part of Spanish and American history.
Andrew A. Galvan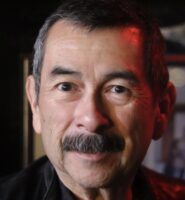 Andrew A. Galvan is a descendant of the Ohlone, Bay Miwok, Plains Miwok and Patwin Indians whose ancestral lands comprise the greater San Francisco Bay Region. His family's roots reach back beyond European contact in the area. Andrew traces his ancestral lineage to the laying of the cornerstone of the first buildings at Mission San Jose by his great-great-grandfather Chief Tarino. The cornerstone for the present restored Mission San Jose Church was laid by his father Felipe "Phil" Galvan in June 1982. Lately, Andrew Galvan's efforts have focused on developing ways to preserve information about America's ancient past for the benefit of future generations. Andrew is President of The Board of Directors of The Ohlone Indian Tribe, Inc., as well as President of the Board of Directors for the Committee for the Restoration of Mission San Jose. A long-time member of The California Mission Studies Association Andrew was its Board President from 1993 – 1997. Andrew is a founding member of The California Missions Foundation. As of February 1, 2004, Andrew has undertaken the duties as Curator of Old Mission Dolores, San Francisco, California. Andrew earned his B.A. in History from the California State University at Hayward.
Francisco Javier López Morales, PhD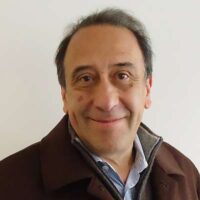 Dr. Francisco Javier López Morales is the former Director of World Heritage Sites at the National Institute of Anthropology and History (INAH). He has spent more than 20 years working to preserve and maintain many of Mexico's most important cultural heritage. His efforts to propose the Camino Real de las Californias as a binational World Heritage Site has led him to work collaboratively with INAH and the University of California. Dr. López Morales has served on the ICOMOS Executive Committee since 1991 and is a specialist consultant for the UNESCO World Heritage Committee. Dr. López Morales has degrees in urban studies from the Université Grenoble Alpes (UGA) in Grenoble, France, the National School of Conservation, Restoration and Museography (ENCRyM) and the National Autonomous University of Mexico (UNAM) in Mexico City, Mexico.
Nelly M. Robles Garcia, PhD
See biography above for Plenary Session.
Federico Godínez Leal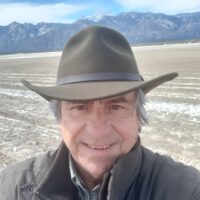 Mr. Federico Godinez Leal is an erudite Agricultural Engineer whose experience spans nearly five decades. He graduated with a Bachelor's Degree in Agricultural Engineering from the University of Guadalajara in 1974. Mr. Godinez Leal served as Director of El Pinacate and Gran Desierto de Altar Biosphere Reserve, and the Sierra de San Pedro Mártir and Constitución of 1857 National Parks in Baja California, Mexico from 1996 to 2017. His efforts led to the formal inscription of El Pinacate and Gran Desierto de Altar Biosphere Reserve as a UNESCO Natural World Heritage Site in 2013. Although retired, Mr. Godinez Leal continues to work actively with the Mexican government in advisory councils to have El Pinacate inscribed as a Cultural World Heritage Site as well due to the site holding significance to the Hohokam and Tohono O'odham tribes. Additionally, he collaborates with NGOs to mitigate the serious damages of the U.S. Border Wall to wildlife and archaeological remains. Mr. Godinez Leal is currently writing a book about the process of registering Mexican national reserves and parks as UNESCO world heritage sites to guide Mexican federal agencies.
José Luís Perea González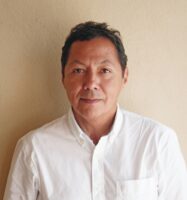 José Luís Perea González is currently the Technical Secretary at the Mexico National Institute of Anthropology and History (INAH). He has served in many roles at INAH in past, such as Director of Sites Operation and Management Plans, Director of the El Tajín Archaeological Zone, and as Director of the INAH Centers in the states of Chihuahua, Zacatecas and Sonora.He is a founding member of the International Program for Research, Conservation and Dissemination of Cultural Heritage "Camino Real de Tierra Adentro" (recognized by UNESCO as a Cultural Itinerary), as well as a founding member of the International Earth Architecture Seminar. Perea González collaborated with the government of the state of Chihuahua in the construction of the State Cultural Heritage Law of 1999 and led the integration of the Management Plan for the El Tajín Archaeological Zone in 2008. He has collaborated as cultural heritage advisor for the Center for Indigenous Arts of the state of Veracruz and the Ministry of Culture of Mexico City. Also, he has been professor at the Luis María Mora Research Institute and participated in various national and international publications.
Daniel P. Ott, PhD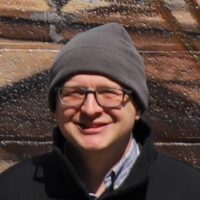 Dr. Dan Ott is the Historian and Western Regions Coordinator for the National Underground Railroad Network to Freedom, a program of the National Park Service. In this role he works to advance the history, commemoration, and preservation of the Underground Railroad in the western United States from Texas to Hawaii. Before joining the Network to Freedom program, he was a cultural resource manager with the Mississippi National River and Recreation Area, Homestead National Monument, and the St. Croix National Scenic Riverway. Prior to joining NPS, he was a Visiting Assistant Professor of History at the University of Wisconsin – Eau Claire, an education specialist with the Minnesota Historical Society, and a social media assistant for the Immigration History Research Center at the University of Minnesota. He received his Ph.D. in history from Loyola University of Chicago in 2015 and published his first book earlier this year.