US/ICOMOS 2022 International Symposium and Conference / World Heritage Site Managers' Forum

(20-21 October, 1-5 pm EDT each day)
and
U.S. World Heritage Site Managers' Forum: "Leveraging World Heritage to Protect and Promote World Heritage"
(20 October, 8:30 – 12 pm EDT; 21 October, 8:30 – 1 pm EDT)
Symposium Agenda
Thursday, October 20 – Day One of the Symposium
1:00-1:15     Welcome – including statement of mission and policy, Douglas C. Comer, PhD, President, US/ICOMOS
1:15-1:20     Introduction of Keynote Speaker, T. Destry Jarvis
1:20-1:50     Keynote Address, William K. Reilly, former staff to Russell Train at the Council for Environmental Quality (CEQ) and former Administrator of the Environmental Protection Agency (EPA)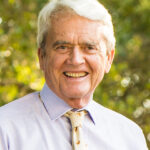 William K. Reilly has enjoyed careers in public service, non-governmental organizations, and private sector finance. He has served four U.S. Presidents: Presidents Nixon, George H.W. Bush, Clinton and Obama. As a senior staff member at the Council on Environmental Quality (CEQ), Reilly worked very closely with CEQ chair Russell Train on his remarks and on the Council's reports. Train helped advance the World Heritage Trust concept, secured President Nixon's support in the 1971 annual report, and led the U.S. delegation to the 1972 United Nations' Stockholm Conference on the Environment, which endorsed the World Heritage Trust.
1:50-2:00     Q&A
2:00-2:30     How Does it Feel to be First, 50 Years later. Kayci Cook, NPS Superintendent of Mesa Verde NP/World Heritage Site and John Cook, NPS retired Regional Director and Associate Director
2:30-3:00     International Perspective on the Origins of the World Heritage Convention, Dr. Mechtild Rössler, Immediate Former Director of the UNESCO World Heritage Centre and the Heritage Division
3:00-3:15 BREAK
3:15-5:00 Panel Presentation/Discussion of U.S. World Heritage Program
What are the Management Expectations for Inscribed World Heritage Sites pursuant to the Convention, Doug Comer
What the World Heritage Convention added to protection of World Heritage Sites in USA – Yellowstone, Taos, Glacier, Everglades, Tom Cassidy
How does NPS inventory and monitoring benefit U.S. World Heritage Sites and how can NPS share these practices and other technical assistance with World Heritage Sites in other nations? Ray Sauvajot, NPS Associate Director for Natural Resources and Science
Friday, October 21 – Day Two of the Symposium
1:00-1:10     Welcome & Introduction, Douglas C. Comer, PhD, President, US/ICOMOS
1:10-1:45      Keynote, Charles "Chuck" Sams III, Director, National Park Service: "Indigenous Peoples – Integral to World Heritage"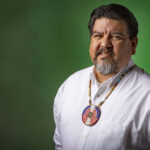 A former longtime administrator of the Confederated Tribes of the Umatilla Indian Reservation in Oregon, Chuck Sams is the first Native American to lead the National Park Service and the 19th permanent director in the park service's 105-year history. Sams has worked in state and tribal government jobs and in the nonprofit natural resource and conservation management field for more than 25 years. He's also a former adjunct professor at Georgetown University and Whitman College.
1:45-2:00     Q&A
2:00-3:00     Threats to World Heritage Site Protection in the U.S. and around the World
Federal Consistency on Yellowstone/Grand Canyon Bureau of Land Management (BLM) & U.S. Forestry Service (USFS) land, John Adornato, National Parks Conservation Association (NPCA) Vice President
Chaco – Oil & Gas development on leased BLM lands, Ernie Atencio, NPCA Southwest Regional Director
San Juan
International Perspective – the Mediterranean Coastline, Leslie Friedman, Project Specialist, Getty Conservation Institute
International Perspective – Mexico, Dr. Nelly Robles García, National Coordinator of Archaeology for the Instituto Nacional de Antropología e Historia de Mexico
3:00–3:15   BREAK
3:15-4:15     Future Directions for World Heritage in the U.S.
A Presidential Executive Order for U.S. World Heritage Sites and/or Amend the National Historic Preservation Act to add a World Heritage Section, John Fowler
Engage Tribes in co-management of World Heritage Sites, with Parks Canada as model, Christophe Rivet, President, ICOMOS Canada
Pay dues & expand scope of U.S. engagement with World Heritage Committee, including international World Heritage Site manager training, World Heritage Site technical support teams, etc.
4:15-4:55     Future Directions for World Heritage Abroad
How soft diplomacy can support World Heritage actions in other countries – Bilateral exchanges, export of technical expertise, upstreaming, etc., Stephen Morris, NPS Chief of Office of International Affairs
Expanding International Exchange Program and other training opportunities internationally to assure the next generation of World Heritage Sites staff and leaders, Christine Jacobs, NPS Superintendent of San Antonio Mission World Heritage Site.
Science to support World Heritage Sites – CESUs go international, Dr. Gary Machlis, Clemson University Professor of Environmental Sustainability
4:55-5:00     Closing, Douglas C. Comer, PhD, President, US/ICOMOS
Site Managers' Forum Agenda
Thursday, October 20 – Day 1 of the Site Managers' Forum
Recording of Welcome and Site Introductions
8:30-8:45           Traditional Welcome, Governor Romero, Taos Pueblo
8:45-9:30             Site introductions, Christine Jacobs, NPS San Antonio Missions
9:30-9:45             BREAK
Recording of World Heritage Committee Presentation and Climate Change Impacts Session
9:45-10:30             Reporting to the World Heritage Committee on developments affecting US World Heritage Sites, Jonathan Putnam, NPS OIA
10:30-11:15            Climate Change Impacts to U.S. World Heritage
Myrna Palfrey, NPS San Juan
Philip Hooge, NPS Glacier Bay
Amanda Boyd, Papahānaumokuākea
11:15-12            Living World Heritage Sites and Traditionally Associated Communities
Ilona Spruce and Dwayne LeftHand, Taos Pueblo
Philip Hooge, NPS Glacier Bay
Ed Keable and Jan Balsom, NPS Grand Canyon
Friday, October 21 – Day 2 of the Site Managers' Forum
8:30-8:45      Welcome and Heritage Tourism, Dorah Benavidez, VisitSA
 8:45-9:30     World Heritage Site Management Plan Implementation and Partners: San Antonio Missions Case Study
Moderator: Betty Bueche, NPS and Bexar County (ret.)
Jonathan Huhn and Pam Rosser, Alamo
Rebecca Simmons, Archdiocese of San Antonio
Judge Nelson Wolff, Ken McGlamery, Bexar County
Colleen Swain, City of San Antonio, World Heritage Office
Vincent Michael, Conservation Society
Rick Trefzer, San Antonio River Authority
Christine Jacobs, NPS San Antonio Missions
9:30-9:45      BREAK
9:45-10:30   Philanthropy and U.S. World Heritage
Shannon Clifford, Mesa Verde Foundation
Valerie Kind, National Park Foundation
Stuart Graff, Frank Lloyd Wright Foundation
David Nagler, Mesa Verde Foundation
Rosebud Coffey, Mission Heritage Partners
Recording of Updates; Preservation Documentation; and Closing Remarks
10:30-11:15  Updates to the ICOMOS and IUCN Guidance on World Heritage and Impact Assessment, Christopher Polglase, Gray & Pape
11:15-12      World Heritage Preservation Documentation and Open Access, Elizabeth Lee, CyArk
12-1               Closing and Next Steps, Christine Jacobs, NPS San Antonio Missions: SESSION RESERVED FOR U.S. WORLD HERITAGE SITE MANAGERS ONLY