World Heritage USA 2021 Symposium
Moderated by World Heritage USA President Douglas C. Comer and Vice Chair Destry Jarvis
Day One:
Assessing and Managing Climate Change Impacts at World Heritage Sites
Keynote Presentation (1 – 1:45 pm):
Remarks by Secretary of the Interior Deb Haaland
Deb Haaland, Secretary, U.S. Department of the Interior
Secretary Deb Haaland made history when she became the first Native American to serve as a cabinet secretary. Throughout her career in public service, Secretary Haaland has broken barriers and opened the doors of opportunity for future generations. She was elected one of the first Native American women to serve in Congress and was the first Native American woman to lead a state political party in the country. She is a member of the Pueblo of Laguna and a 35th generation New Mexican.
Session One (2 – 3:30 pm):
Assessing Climate Change Impacts at World Heritage Sites
Anthropogenic Climate Change and Solutions in U.S. World Heritage Sites, Dr. Patrick Gonzalez

Sites, Stories, Action: The Heritage on the Edge Project and Culture as an Asset for Climate Communication, Professor William Megarry

World Heritage Site Vulnerability to Climate Change: Steps Taken at San Juan National Historic and World Heritage Site, Myrna Palfrey

Anthropogenic Activities and Changing Landscape in Ngorongoro Conservation Area in Northern Tanzania, Professor Charles Musiba
Session One Panelists
Patrick Gonzalez, Ph.D., Assistant Director for Climate and Biodiversity, White House Office of Science and Technology Policy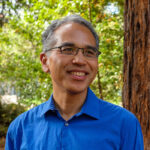 Patrick Gonzalez, Ph.D., is a forest ecologist and climate change scientist. He advances science-based action on human-caused climate change through research on climate change, ecosystems, wildfire, and carbon solutions and assistance to policymakers and local people to conserve biodiversity and protect human well-being. Dr. Gonzalez is Assistant Director for Climate and Biodiversity of the White House Office of Science and Technology Policy and an Associate Adjunct Professor at the University of California, Berkeley. He previously served as Principal Climate Change Scientist for the U.S. National Park Service. Dr. Gonzalez has conducted field research in Africa, Latin America, and the U.S., and published in Science and other journals. He has assisted field managers and local people in 25 countries and 269 U.S. national parks. He has stood publicly for scientific integrity and broadened public understanding of climate change in 123 published articles on his research in the New York Times and other media. Dr. Gonzalez has served as a lead author for four reports of the Intergovernmental Panel on Climate Change, the science panel awarded a share of the 2007 Nobel Peace Prize.
Dr. Will Megarry, ICOMOS Focal Point for Climate Change and Cultural Heritage and Senior Lecturer at Queen's University Belfast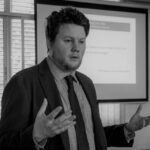 Will Megarry is an archaeologist, geographical information systems (GIS) and heritage management specialist with over 15 years commercial and academic experience. He has a particular interest in (and has published widely on) the application and transferability of geospatial technologies to archaeology and cultural heritage site management and protection, with a particular focus on issues of climate change. He is ICOMOS Focal Point on Climate Change and Heritage, a member of ICOMOS Ireland and an Expert Member of ICOMOS-ICAHM. He is currently Senior Lecturer in Geographical Information science, teaching GIS and remote sensing, with a particular focus on their use a decision support tools for policy and management decision-making at Queen's University Belfast.
Myrna I. Palfrey, Superintendent, San Juan National Historic and World Heritage Site
Native from Bayamón, Puerto Rico, Myrna Palfrey began her tenure with the National Park Service as a clerk typist in 1986 at San Juan National Historic Site. She would continue on to work in positions with increasing levels of responsibility in park administration at Fort Pulaski National Memorial in Georgia, Canaveral National Seashore in Florida and Chamizal National Memorial in Texas.
She also spent time serving as an Equal Employment Opportunity Specialist with the NPS Southeast Regional Office in Atlanta in the years prior to landing her first park superintendency at Palo Alto Battlefield National Historic Site in Texas. She returned to the Southeast Region in 2006 to serve as Deputy Superintendent at Florida's Biscayne National Park before becoming Canaveral National Seashore superintendent in 2010. With over 30 years' trajectory in management and leadership as an employee who promoted through the ranks, her extensive career has provided her with the opportunity to experience a myriad of diverse areas and cultures. In her opinion, that is the most valuable aspect of working for the National Park Service. Superintendent Palfrey has a bachelor's degree in Business Management. She is married to Robert Palfrey and, together, they have four children: Joseph, Michael, William and Nicole.
Charles Musiba, PHD, Associate Professor, University of Colorado Denver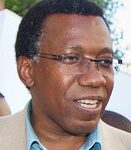 Charles Musiba is an associate professor of biological anthropology in the department of anthropology at the University of Colorado Denver. He is a native of Tanzania, born on the shores of Lake Victoria in Mwanza town where he attended primary and secondary school education before pursuing his undergraduate studies at the J.W. Goethe University in Frankfurt, Germany. After completion of his undergraduate training, Charles returned to Tanzania and worked as an assistant conservator of Antiquities in the Ministry of Natural Resource and Tourism until 1986 when he was awarded a two year Demokritos Foundation fellowship to join the Anthropological Museum of Xanthi in Greece as a research fellow, followed by a master's degree in human ecology at the Free University of Brussels in Belgium. Charles received his second master's degree in biological anthropology in 1996 followed by a Ph.D. in 1999 from the University of Chicago. He has worked extensively at Olduvai Gorge and Laetoli in northern Tanzania since 1999. His research work on human origins focuses on reconstructing past environments (3.5 – 4.0 million years ago) using proxy data. He is actively involved in conservation and sustainable use of paleoanthropological resources not only to a small select group of people but to everybody in the world through education and cultural exchange programs. 
Charles has received numerous recognitions and fellowships and currently serves as a member of the ICOMOS International Council on Archaeological Heritage Management (ICAHM) scientific committee, and is a member of the Tanzania International Technical Committee that is helping Tanzania to build an on-site museum at Laetoli as a sustainable conservation solution for the 3.5 million years old hominin footprints. Furthermore, Charles organized a two million Euros funded project from the European Union (EU) to valorize Tanzania's cultural heritage and construct a new museum and community center at Olduvai Gorge in collaboration with the Ngorongoro Conservation Area Authority (NCAA). Charles is also a trustee of World Heritage USA and a board member for a Denver-based Africa School Assistance Project (ASAP) organization that builds schools in Tanzania. 
Session Two (3:45 – 5:15 pm):
Managing Climate Change Effects at World Heritage Sites
The Impacts of Climate Changes in Kilwa World Heritage Site, Tanzania, Mercy Mbogelah

Sea level rise, Restoration, and the Future of the Everglades, Evelyn Gaiser

The World Does Not Stand Still: Assessing the Effects of Climate Change in Papahanaumokuakea, Dan Polhemus
Session Two Panelists
Mercy Mbogelah, Site Manager,  Kilwa Ruins World Heritage Site (TAWA – Tanzania)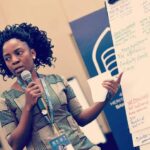 Mercy Mbogelah is the Site Manager for the Ruins of Kilwa Kisiwani and Songo Mnara World Heritage Site, with vast working experience for World Heritage Sites. She has participated in UNESCO, ICCROM, ICOMOS, and CyArk Fund courses, such as the 20th International Course on Stone Conservation held in Mexico City and Chicanna (Campeche) in 2018. Mercy also works closely with CyArk, the Climate Vulnerability Index (CVI) as well as Climate and Heritage Team on the issues of Climate Change at heritage sites.
Evelyn E. Gaiser, Ph.D., Distinguished University Professor, Florida International University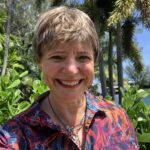 Dr. Evelyn Gaiser, Distinguished University Professor of Biological Sciences, holds the George M. Barley, Jr., Eminent Scholars Chair at Florida International University (FIU). She is an aquatic ecologist whose research is focused on what algae can tell us about the consequences of climate and land-use change to lakes and wetlands. She has published over 120 peer-reviewed publications and book chapters informing the protection of waterways and the progress of Everglades restoration. For 15 years, Gaiser led the Florida Coastal Everglades Long-Term Ecological Research program, one of only 28 such programs funded by the National Science Foundation. This multidisciplinary program studies how climate change and resource management decisions interact to influence freshwater availability, ecosystem dynamics, and the value and utilization of coastal ecosystem services by people. As former Executive Director of FIU's School of Environment, Arts & Society (2014-2018), Gaiser has united faculty and students across disciplines to foster sustainability of the planet through inspirational teaching, stimulating creative works, and groundbreaking research. She has also facilitated the advancement of science-based policy change through multi-institutional collaborations, public-private partnerships, and engagement of the fine arts, and served on the science council of the LTER Network and steering committee of the Global Lake Ecological Research Network. She is a member of the State of Florida Blue Green Algae Task Force and the Academy of Science, Engineering, and Medicine of Florida. She received her B.S. from Kent State University, M.S. from Iowa State University, and Ph.D. at University of Georgia. She is also a trained musician and has created creative works to express science through music.
Dan A. Polhemus, Ph.D., Aquatic Ecosystems Conservation, U.S. Fish & Wildlife Service, Honolulu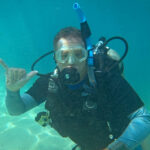 Dr. Dan Polhemus manages the Aquatic Ecosystem Conservation and Environmental Contaminants Program for the Pacific Islands Fish and Wildlife Office of the U. S. Fish and Wildlife Service in Honolulu, Hawaii, a position he has held since 2010. Prior to this he also managed the Division of Aquatic Resources for the State of Hawaii. He has served several terms as the Chair of the Monument Management Board for Papahanaumokuakea Marine National Monument, in both state and federal roles. Born in California and raised in Colorado, he has over 30 years of experience in freshwater and nearshore marine ecosystem research throughout the Indo-Pacific region and is the author of 220 peer-reviewed scientific publications, two books, and numerous agency reports.