Register now to attend our next World Heritage Webinar: "700 Interns and 100 Countries: the US/ICOMOS International Exchange Program" on Thursday, July 15, at 12:30 EDT.
Join us for a presentation and discussion about the impacts of the US/ICOMOS International Exchange Program (IEP). Three alumni, each from a different decade of the IEP, will talk about their experiences and how the program made a difference in their professional and personal lives. The webinar will be moderated by Brian Lione, the outgoing chair of the IEP Committee, who will share some of his own experiences and lead a conversation about the future of the IEP.
OUR SPEAKERS
Brian Michael Lione, Outgoing US/ICOMOS trustee and Chair, International Exchange Program and International Cultural Heritage Protection Program Manager, Smithsonian's Museum Conservation Institute (MCI)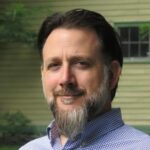 At the MCI, Brian leads the implementation of several Smithsonian projects in Iraq, including as a coordinator and instructor for courses at the Iraqi Institute for the Conservation of Antiquities and Heritage (IICAH) in Erbil, and on site in Mosul and Nimrud. His current focus at MCI is the sustainability of the IICAH. Prior to coming to the Smithsonian and MCI, he helped establish the IICAH and worked as Director and Executive Director of that organization from 2009-2017. Brian spent the first decade of his professional career managing heritage sites and policy for the Department of Defense, culminating in his position as the DoD's first Deputy Federal Preservation Officer from 2005-2008. As a trustee of US/ICOMOS, Brian served as Co-Chair of the IEP in 2014-15 and as Chair from 2016-21. Brian was an intern to Jordan in 1999.
Cari L. Goetcheus, Professor and Founders Memorial Garden Director, University of Georgia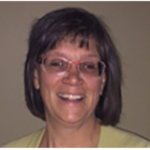 Cari Goetcheus, Professor in the College of Environment + Design, teaches in the graduate Historic Preservation Program. With training in both Landscape Architecture and Historic Preservation, Cari's expertise lies in cultural landscape research, documentation and management. Prior to her academic career, Cari worked in both the public and private sectors. As a Historical Landscape Architect with the National Park Service in Atlanta, GA, and Washington, D.C., Cari worked with the Cultural Landscape Inventory (CLI) program. In Washington, D.C. she further worked with NPS regional colleagues to assist the then 396 national parks with a variety of cultural landscape issues.
Dr. Trinidad Rico, Associate Professor and Director of Cultural Heritage and Preservation Studies (CHAPS); Associate Member of Graduate Faculty, Department of Anthropology.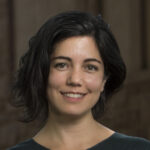 Trinidad Rico is Associate Professor and Director of Cultural Heritage and Preservation Studies at Rutgers University, with associate appointments in Anthropology, History, Geography, Landscape Architecture and the School of Planning and Public Policy. She is also Honorary Associate Professor at the Institute of Archaeology of University College London, and Vice President of the Association of Critical Heritage Studies. Her research focuses on ethnographic studies of heritage at risk and expertise, with a focus on post-1950s practices and institutions in Indonesia, the Arabian Peninsula, and Argentina. She is author of Constructing Destruction: Heritage Narratives in the Tsunami City and Global Heritage, Religion, and Secularism; editor of The Making of Islamic Heritage: Muslim Pasts and Heritage Presents, and co-editor of Heritage Keywords: Rhetoric and Redescription in Cultural Heritage and Cultural Heritage in the Arabian Peninsula: Debates, Discourses and Practices. Trinidad was an IEP to the United States from Argentina in 2005.
Ilaria Rosetti, PhD Candidate, Associated Researcher in Heritage & Sustainability at Antwerp University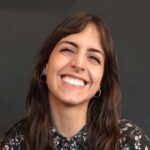 Ilaria Rosetti is a Ph.D. candidate at the University of Antwerp, in the Antwerp Cultural Heritage Sciences (ARCHES) research group, and visiting researcher at TUDelft, in the Heritage and Values chair (HEVA). Her research focuses on the role(s) that participation in heritage practices can play in achieving sustainable urban development. Her experience includes projects for public and private institutions, both in the academic and professional sphere, within fields of cultural policy, sustainable tourism, community engagement, and strategies for the UN Sustainable Development Goals (SDGs). As an academic and heritage practitioner, she supports the planning, monitoring and evaluation of participatory heritage practices, with a focus on capacity building and resources generation, for achieving the UN 2030 Agenda. She's an active member of the ICOMOS SDGs Working Group and ICOMOS Nederland. Ilaria was an IEP from Italy to the United States in 2019, where she interned with the City of San Antonio, Texas.
Please register, donate and join US/ICOMOS as a member now.