Each year, the United States Committee of the International Council on Monuments and Sites (US/ICOMOS) seeks graduate students and young professionals specialized in historic preservation and heritage conservation to participate in an International Exchange Program (IEP). The IEP provides interns with hands-on experience in a country other than their own. IEP internships begin in mid-June with a virtual orientation, followed by travel to and work in the host institutions and countries, and conclude with an in-person symposium and closing ceremony in late August.
For 2022, we are proud to introduce the nine generous hosts and nine talented emerging professionals participating in the IEP.
Our hosts underwrite and create valuable professional experiences for their interns. Our 2022 hosts are:
Our 2022 IEP Interns are:
Hewan Berhane – from Ethiopia, going to Fallingwater, Mill Run, Pennsylvania, USA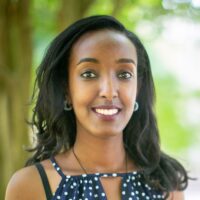 Hewan is an architect specializing in the conservation of cultural heritage. She will participate in the 2022 International Exchange Program at Fallingwater in Mill Run, Pennsylvania, a World Heritage Site included in The 20th Century Architecture of Frank Lloyd Wright Serial World Heritage Listing.
Séverine Collard – from Belgium, going to San Antonio Mission Heritage Partners, San Antonio, Texas, USA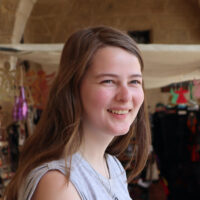 Séverine Collard recently finished her master's degree in Archaeology. In San Antonio, she will assess Mission San Francisco de la Espada to identify its protection needs and understand its archaeological resources.
Allison Huchko – from Pennsylvania, going to Fixus Mobilis, Vilnius, Lithuania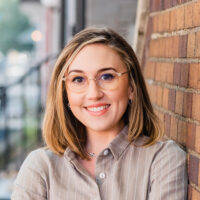 Allison earned a B.S. and Master's of Architecture degree with a focus in Urban Design from Kent State University in 2019. She is currently a LEED Accredited Professional (LEED AP BD+C) working on Adaptive Reuse projects. This summer, Allison will travel to Vilnius, Lithuania, where she will assist Fixus Mobilis, a mobile preventative maintenance workshop, in performing minor repairs and conducting analysis of cultural heritage buildings and sites.
Jelena Krivokapic – from Serbia, going to Preservation Institute Nantucket (PIN), Nantucket, Massachusetts, USA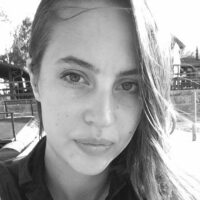 Jelena is passionate about everyday, living heritage such as food traditions, crafts, traditional environmental knowledge, and belief systems.  At PIN, she will contribute to the heritage narrative of Nantucket island by researching the heritage of marginalized communities.
Fernanda Maes – from Brazil, living in Hungary, going to San Antonio World Heritage Office, San Antonio, Texas, USA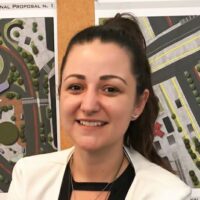 Fernanda is an architect and urban planner from Brazil and currently a first-year Ph.D. candidate in the History and Ethnology Department at the University of Debrecen, Hungary. Her work this summer will include assessing the economic potential and historic significance of roadside motels for the World Heritage Office in San Antonio, Texas.
Naka Mishina – from Brazil, going to National Trust for Historic Preservation, Washington, D.C. USA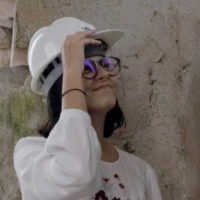 Naka is a master's candidate in Architecture at the University of Brasilia who researches cultural significance of both material and immaterial heritage. This summer, she will use those skills at the National Trust for Historic Preservation in Washington, D.C.
Kaitlin "Katie" Paecklar – from Illinois, going to ICOMOS Secretariat, Paris, France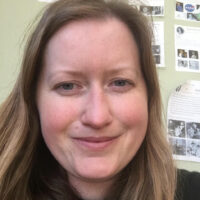 Over the past year and a half, Katie has been very involved with US/ICOMOS as an Emerging Professional volunteer leading the International Underground Railroad Project. This summer, Katie will work with the ICOMOS Secretariat in Paris to develop a Culture-Nature Prize.
Shinjini Saha – from India, going to ICOMOS Sustainable Development Goals Working Group, Washington, D.C. and virtual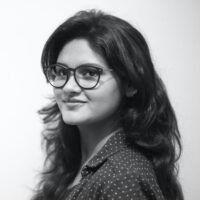 Shinjini is an Architect and Urban Designer, currently working as an urban strategist and researcher in climate change and Environmental, Social, and Governance (ESG) Criteria. She will intern with the ICOMOS Sustainable Development Goals (SDGs) Working Group to study the integration of climate action and SDGs at World Heritage Sites. She will spend time in both India and Washington, D.C.
Danielle Wolfson – from Pennsylvania, going to American Center of Research, Amman, Jordan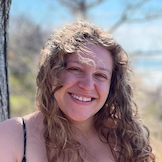 Danielle has a Bachelor of Science in Museum Studies from Drexel University and currently works as Director of Marketing and Education at the Pennsylvania Philharmonic. At the American Center of Research (ACOR) in Amman, Danielle will work with ACOR's researchers and the Jordanian Department of Antiquities to create a training manual addressing illicit trafficking in antiquities.